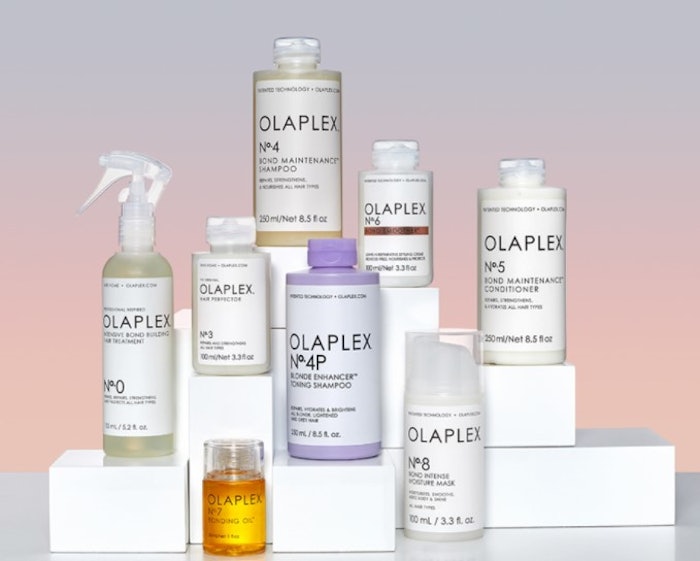 Olaplex has announced its preliminary third quarter 2022 results, which showed net sales of approximately $176.5 million, compared to $161.6 million in the previous year. Notably, Olaplex has revised downward its guidance for full-year 2022, with expected net sales of $704-711 million. Fiscal year 2021 reported net sales of $598 million. 
The downgraded forecast "reflects a slowdown in sales momentum" attributed to competitive discounting, slowing new customer acquisition and customer inventory "rebalancing."
Q3
The professional channel is expected to have declined approximately 16% in Q3 2022. Specialty retail will increase approximately 60%. Direct-to-consumer will decline approximately 3%.
Net income will be in the range of $59.0 million to $61.0 million, compared to $56.6 million in the previous year's period. 
Fiscal 2022 Guidance Revision
While full-year results are expected to be up about 18% year-over-year, the fourth quarter is anticipated to feature a 20% year-over-year drop in sales.
That includes a modest 4% decline in the professional channel, a 19% drop in the direct-to-consumer channel and a 36% drop in the specialty retail space.
JuE Wong, OLAPLEX's president and CEO said, "We are disappointed to lower our fiscal 2022 guidance. As an agile business, we have already identified and put actions in place to accelerate demand. We remain focused on executing our long-term growth strategy and are confident that our competitive advantages: our powerful brand, patent-protected science-based technology, proven innovation model, strong community of stylists and end-consumers, and synergistic omnichannel model, have us well positioned to navigate during this dynamic period and to be powerfully positioned in the future. Overall, we continue to expect fiscal 2022 to represent another significant year of strong growth, profitability and cash generation."