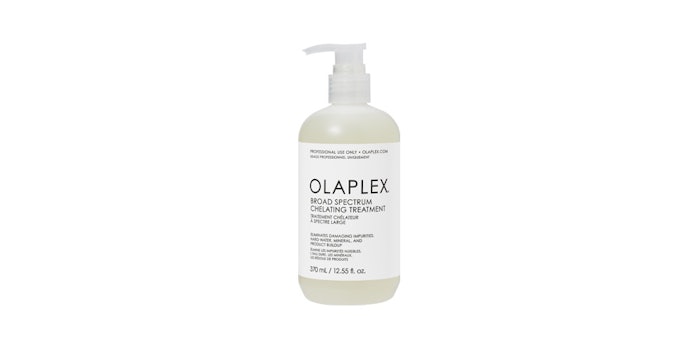 Courtesy of OLAPLEX
OLAPLEX has launched a new professional-only chelating service.
OLAPLEX Broad Spectrum Chelating Treatment removes cortex-level deposits of product buildup, oil, hard water minerals, chlorine, heavy metals, pollutants and more, without stripping hair of its moisture and essential proteins.
It is clinically proven to remove up to 98 percent of buildup with one use, leaving hair restored, shiny, soft and manageable.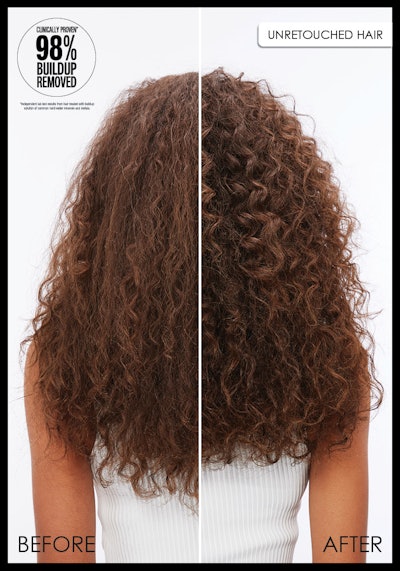 This new treatment doesn't require any mixing, which saves prep time and ensures consistent, reliable results with every application. It also doesn't require heat, though heat will accelerate and intensify chelation.
Processing time averages between 15-30 minutes.
"Stylists need a clean canvas to give their clients the best results. OLAPLEX's Broad Spectrum Chelating Treatment removes environmental, lifestyle and product buildup on the hair," says JuE Wong, CEO of OLAPLEX. "The formula is also paired with our patented bond-building technology to repair and strengthen for the healthiest hair possible."