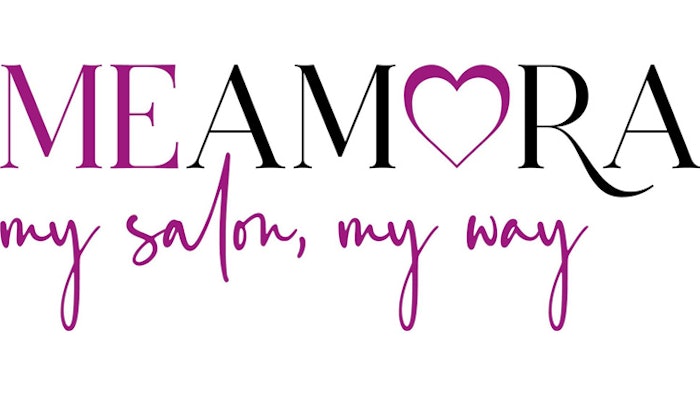 Courtesy of KISS x MeAmora
KISS has launched a U.K. direct-to-consumer brand, MeAmora, which provides salon-quality lash and nail products for at home use. 
Related: Sephora and Memebox Co-develop K-beauty Brand, Kaja
MeAmora's founding product lines are Lash Up, a line of custom lash extensions, and Nail On, a line of press on nails, both of which are cruelty free and suitable for vegans. 
Lash Up offers a choice of compact clusters in different curls, lengths and thicknesses, made from the same salon quality Korean PBT silk fibers used by lash technicians.
Nail On press on nails feature Natural Fit Technology, an ultra-hold dual-layer adhesive system, are available in four shapes (squoval, oval, almond and coffin), and in more than 50 shades, with new shades to be added monthly.
Ashley Ferguson, MeAmora's general manager, said, "I am thrilled to introduce MeAmora, a brand with a big heart, to the U.K. beauty market. Together with my team, we have over 135 years of combined experience in beauty and direct to consumer brands. We are proud to have developed a really exciting and relevant proposition that will transform the at home beauty experience, enable people to channel their entrepreneurial ambitions and give back to the issues that matter most. Now is an opportune moment to enter the lash and nail sectors with both categories expected to enjoy a significant period of growth and I believe MeAmora can play an integral role in delivering salon quality innovation that consumers love."