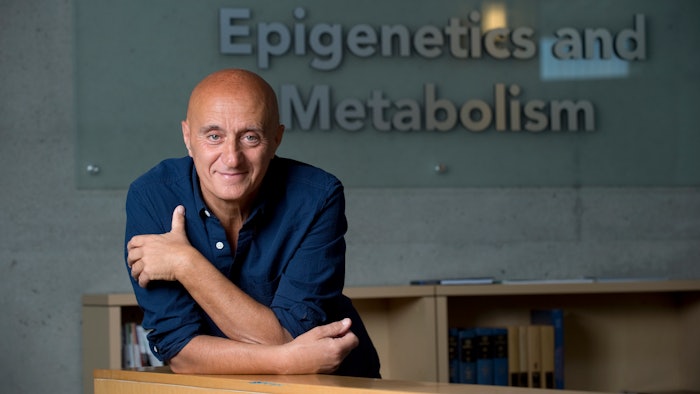 The University of California (UCI), Irvine announced an endowment from Estée Lauder to establish an epigenetics fellowship in honor of the late Paolo Sassone-Corsi, Ph.D., who was UCI's Donald Bren professor of biological chemistry and director of the campus's center for epigenetics and metabolism.
The fellowship will be awarded annually and will support doctoral students involved with scientific work in epigenetics. It will be granted to emerging scientists, scholars who demonstrate financial need and/or first-generation students.
A formal call for fellowship applicants will open in spring 2023, with the first fellow expected to be selected for the start of the 2023-24 academic year. The recipient will be honored next year at the Paolo Sassone-Corsi lectureship, sponsored by Estée Lauder.
A native of Naples, Italy, Sassone-Corsi joined the UCI faculty as a Donald Bren professor in 2006. During his scientific career, he made seminal discoveries in the field of gene expression and signal transduction in the 1980s, and later on with circadian clocks and metabolism. Sassone-Corsi was regarded as a true pioneer by the scientific community. He died in July 2020 at the age of 64.
Emiliana Borrelli, Ph.D., UCI chancellor's professor of microbiology and molecular genetics, who was Sassone-Corsi's wife and collaborator, commented: "This fellowship celebrates Paolo's extraordinary life and career and also commemorates his passion for advancing groundbreaking scientific work in epigenetics and giving back to the community, which are values that UCI and Estée Lauder share. His innovative research over three decades into the mechanisms regulating gene expression in health and disease will be continued by supporting the talented students who are poised to become the next leaders in this trailblazing field."