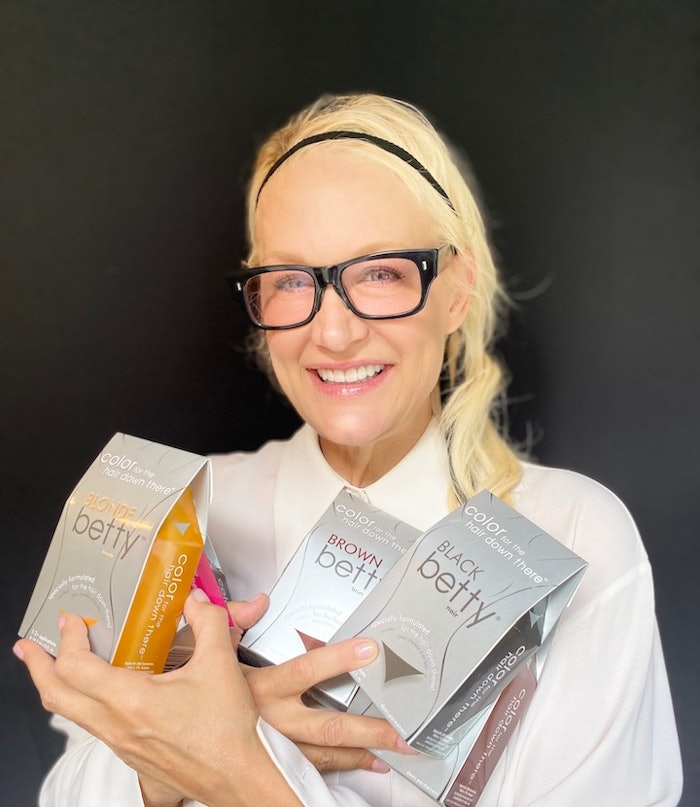 Fisk Industries has completed its acquisition of BettyBeauty, Inc. a pubic/body hair dye brand highlighting "Color for the Hair Down There." Financial terms were not disclosed. 
The brand's dyes are designed to cover gray hair or provide individualistic colors. Fisk Industries also plans to launch Cover Your Gray—Betty for Men a hair color dye reportedly specially formulated for men's beards, mustaches and body hair, including pubic hair.
The brand retails at bettybeauty.com, on Amazon, and in select stores, salons and spas internationally. 
Founder Nancy Jarecki will continue with Fisk Industries in an advisory capacity. 
Stephen Adler, president and CEO of Fisk Industries, said, "Betty took the world by storm as the only gentle hair dye on the market for hair 'down there,' solving an unmet need for women of a variety of ages. As the creator of Cover Your Gray, Fisk Industries is thrilled to grow the betty brand with Nancy's creativity, business acumen, and finger on the pulse of the beauty industry on our side."
Jarecki said, "On the heels of the widespread popularity of Betty, I'm excited to partner with Fisk Industries to help bring this brand to its next phase of growth, as we break more ground in the safe hair dye space with the launch of  Cover Your Gray—Betty for Men. Men no longer need to be ashamed of grays on their face, body or 'down there'; now they can finally use a product specially made for these sensitive areas, instead of applying harsh hair dyes currently on the market. Plus, they can enjoy betty for men's anti-aging and confidence-boosting benefits."