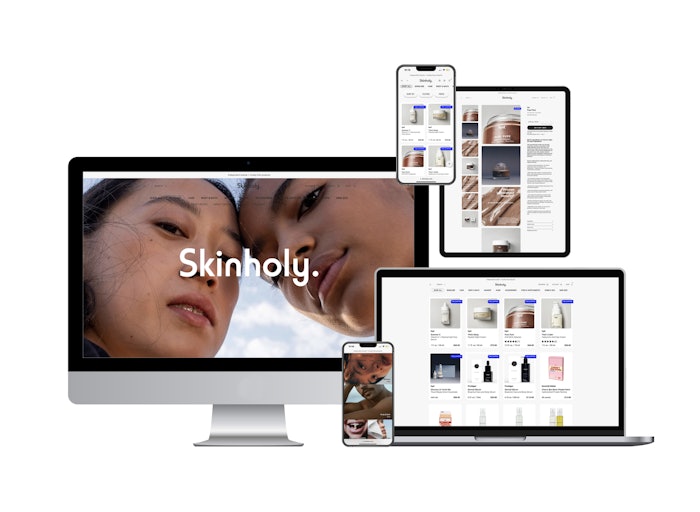 Skinholy just launched its online marketplace to help independent, cruelty-free beauty brands grow by creating a shopping experience rooted in collaboration and community.
Skinholy connects purpose-driven brands with eco-conscious consumers. Users can discover new and innovative brands based on their values and characteristics, including female founders, sustainable packaging and natural skin care.
Brands on the website include Synth Labs Intl, Protéger, Seventh Rebel, Hyd and Lendava. They sell products in the skin care, hair, bath and body, makeup, acne and supplements categories.
Skinholy also empowers users by providing educational resources. The website has articles that cover topics such as how to create an effective skin care regimen and how users can find up-and-coming skin care brands that have products that work for their specific skin types.