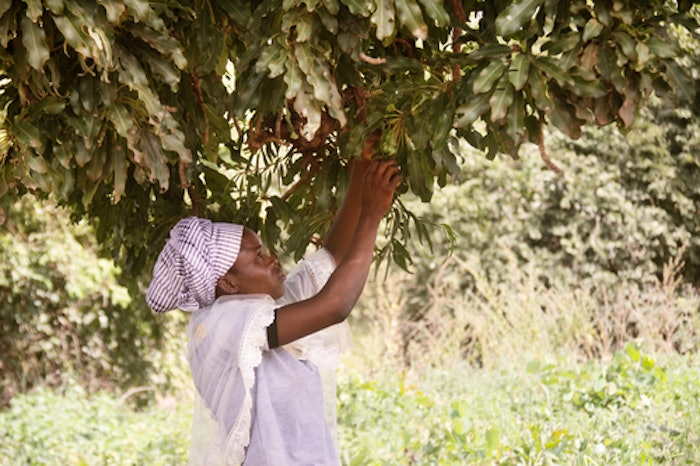 Kering, home to Gucci, Saint Laurent and more, and L'Occitane are launching the Climate Fund for Nature, which is said to bring capital to nature protection and restoration, starting in Q1 2023. The fund will be managed by Mirova, the affiliate of Natixis Investment Managers.
The fund comprises commitments, totaling EUR 140 million out of a EUR 300 million target, and will rely on Mirova's proven expertise on natural capital fund management.
It will also support farmers in their transition to regenerative practices, deliver carbon credits and generate co-benefits for the communities with a specific emphasis on women's empowerment. The fund and Mirova will collaborate with 2X Collaborative, a global industry body for gender lens investing.
Marie-Claire Daveu, chief sustainability and institutional affairs officer, Kering, said, "The Climate Fund for Nature provides an opportunity for the Luxury Fashion and Beauty sectors to collectively support biodiversity restoration and conservation at scale. Kering is proud to collaborate with Mirova and we welcome the fund's first partner L'Occitane Group. Innovative financing mechanisms are crucial to channel much-needed investment into nature-based solutions if we are to reverse biodiversity decline by 2030 and, simultaneously, address climate change, which is intrinsically interlinked with nature. We entreat further companies to join this ambitious initiative to contribute to a nature-positive future."
Adrien Geiger, chief sustainability officer of L'Occitane Group and managing director of L'Occitane en Provence added, "With our planet facing a global climate and biodiversity crisis never witnessed before, L'Occitane Group is proud to join forces with Kering and Mirova to scale-up its action against the degradation of nature, which provides the very resources and services we rely on. While reducing our emissions and impacts is our priority, the Climate Fund for Nature will help us go further by supporting projects that encourage regenerative practices, benefiting both nature and communities."
Anne-Laurence Roucher, deputy CEO, head of natural capital and private equity of Mirova, said,"We are proud to work with Kering, L'Occitane   Group and more corporates, to accelerate the mobilization of resources for nature-based solutions to climate change and women empowerment. A net zero and nature-positive economy requires huge amounts of capital and the ambitious contribution of corporates is essential to achieve this transition."