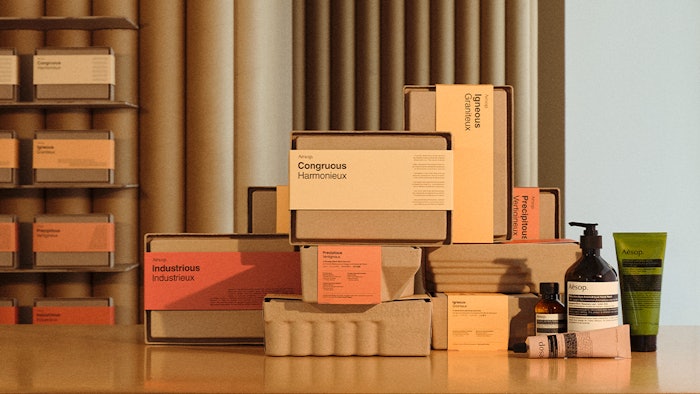 Aesop Facebook
Update (January 30, 2023): LVMH, L'Oreal and Shiseido are reportedly bidding for Natura&Co's Aesop, with a reported valuation of at least $2 billion, per Bloomberg. 
Previously (December 1, 2022): Natura &Co is reportedly working with Bank of America and Morgan Stanley to sell a minority stake in Aesop, per Bloomberg. Interested parties are said to include CVC Capital Partners, L'Occitane International SA and Shiseido.
A sale is not inevitable, however, per the report.
This potential sale represents a shift in strategy. As of October 2022, Natura &Co was reportedly considering an initial public offering (IPO) or spin-off of Aesop to fund its expansion.  
Aesop's revenues grew in constant currency terms by 21.5% in Q3 2022. 
Per Bloomberg, the "brand has estimated value of $1.7 billion."