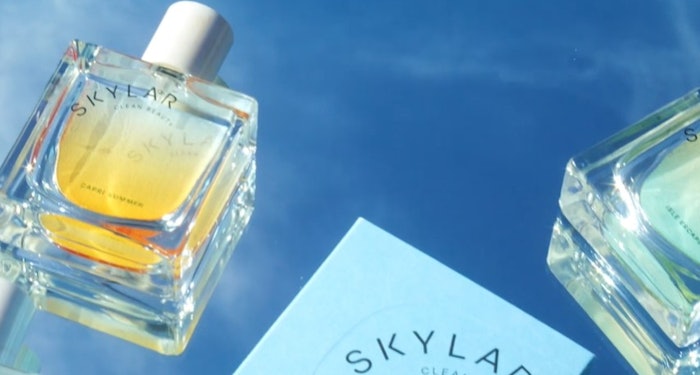 Starco Brands is acquiring Skylar, in a move that affirms the company's path to acquire "behavior changing" technologies and brands. 
Under terms of the deal, Skylar will operate as a separate business unit within Starco Brands, continuing to be led by Cat Chen.
Starco Brands acquired Art of Sport, the athlete-inspired personal care brand co-founded by Kobe Bryant, in September 2022.
Starco Brands' founder and CEO Ross Sklar said, "We are so happy to welcome Skylar to the Starco Brands family. Cat Chen and her team have done an incredible job pioneering and building a ground-breaking, clean, beautiful, premium, incredibly well-scented, and recyclable fragrance brand that most thought impossible just a few short years ago. With a strong retail, DTC and subscription business, we look forward to working with Cat and her team to take Skylar to the next level and build the next industry power brand."
Chen said, "I've always been attracted to the beauty of fragrance. When I found that my newborn daughter was allergic to traditional fragrance, I set out to create a line that was as safe as much as it was aspirational. I'm incredibly proud of the clean fragrance brand we've built, as we set out to completely disrupt the $50B perfume market. I look forward to leveraging the Starco Brands infrastructure to continue that disruption and take the brand to new heights."