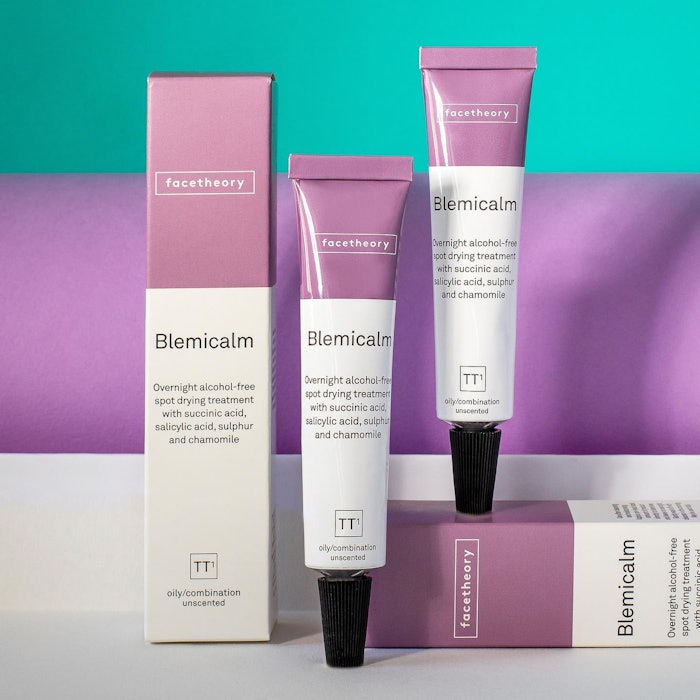 U.K.-based, B Corp-certified Facetheory is set to launch exclusively in 113 Sephora Asia stores across nine countries, including including Singapore, Australia, New Zealand, India, Indonesia, Thailand, South Korea, Malaysia and the Philippines, beginning in mid-2023.
Since its DTC launch in  2014, the brand has pursued retail partnerships in Europe, North America and the Middle East, which are "in development," per the brand. Omnichannel launches related to these expansions are forthcoming this year.
The brand will participate in the region's "Clean at Sephora" program.
Products included in the agreement include Facetheory's M3 Supergel Oil-free Moisturiser and S1 Pro Regenacalm Retinol Serum; new Sephora-exclusive products and formulations will be developed in collaboration with the retailer.
In December 2021, Facetheory received a £10 million investment from Active Partners that was used to expand international growth in Europe and the United States.
Jamie Shuker, founder and CEO of Facetheory, said, "We're delighted that Sephora has joined us in this journey to bring the most efficacious and sustainable skin care to the Asia-Pacific market. The partnership offers a great gateway to get our products in front of a new audience. As Sephora is a real destination for beauty addicts and skin care obsessives, we believe their customer base will love discovering our brand of clean, affordable and effective products."
The executive added, "Facetheory believes in a vision beyond single-active formulas where the best of nature and science meet to bring sustainable efficacy to skin care, and that Sephora is the right retail partner in the region to deliver on this mission. We can't wait to see our vision come to life both in store and in the digital space."