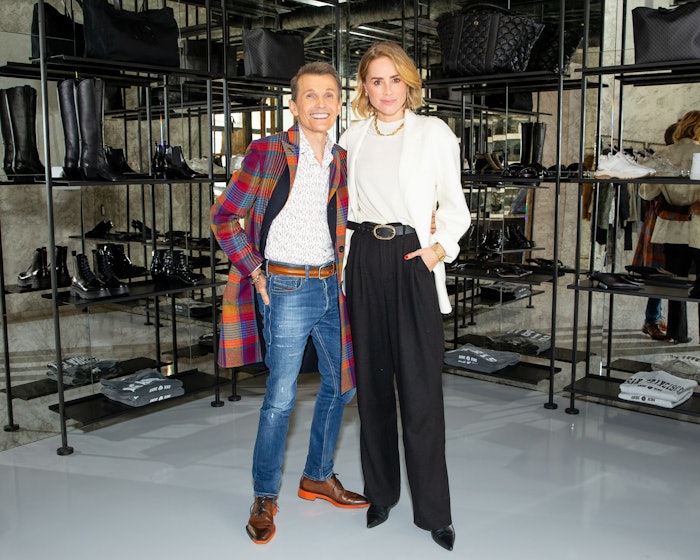 Jojo Korsh
Olehenriksen has named Anine Bing—founder and chief creative officer of her namesake fashion brand—as its first global Scandi brand advisor. 
Bing's role will range from creating social media content to cross-branded collaborations.
Throughout the partnership, Bing will be spearheading a six-part mini-series, providing an inside look into the best of Scandinavian skin and wellness with Bing's secrets to attaining her effortless style, morning wellness tips and her favorite Olehenriksen products. 
Bing said, "I've been a longtime fan of Olehenriksen's skin care, so when the brand approached me for this partnership, I was immediately interested. Our shared passion for Scandinavian culture creates such a unique synergy and I'm really looking forward to bringing to life the many exciting concepts we have in the works."
Rachel Berg, Olehenriksen's VP of global marketing, said, "We are a Scandinavian-born brand, and as we enter our 40th year, we're going back to our roots anchored in Scandinavian skin wellness, understanding this overarching ethos sets us apart from the rest. By signing on Anine Bing as our global Scandi brand advisor and partnering with other Scandi influencers on a global scale, it will help amplify diverse elements of the culture and our Scandinavian-inspired skin wellness approach in a fresh, modern way." 
Olehenriksen CEO Ole Henriksen said, "There are few people I've met that are as strong and elegant as Anine. I've admired her impactful, eclectic and classic designs for years and couldn't be happier to have her join the Olehenriksen team as our first ever global Scandi brand advisor. Not only can we relate on the many elements that make Scandinavian culture so rich, from hygge philosophies to leading a simple life that's full of joy and positive affirmation, we have many things to come that infuse this palpable energy into the brand. Anine has brought a new and fresh meaning of Scandi-cool both globally and within America, all while staying true to her Danish roots. Her leadership and expertise within the space, paired with her perspective on Scandi lifestyle, wellness, skincare and style, make her the perfect partner for Olehenriksen."