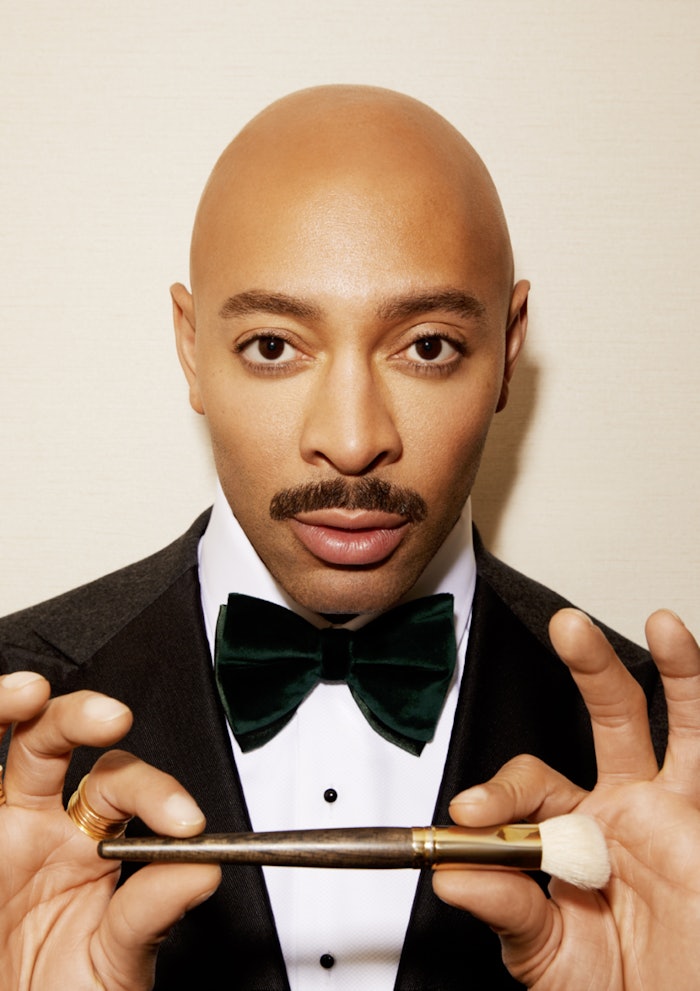 Kilian Paris has named Sir John as its first makeup creative director. 
Sir John will work with founder Kilian Hennessy to help shape the brand's makeup vision, philosophy, artistry and innovation. 
The collaboration will kick off with a revamp of the Le Rouge Parfum scented lipsticks, followed by a collection of makeup essentials.
Sir John will be featured in brand advertising campaigns, including the latest fragrance launch, "Cant Stop Loving You."
In addition, Sir John will give fans behind the scenes moments through TiKTok makeup tutorials and Instagram lives.
In May 2022, CTZN Cosmetics appointed Sir John as its chief creative officer. 
Hennessy said, "Sir John is a true fan and advocate of Kilian Paris. His incredible expertise will allow him to infuse a bold new vision into our makeup. He's been an innovative makeup artist in the industry for over 15 years, working with celebrities and stellar artists of the music and fashion industries, making him the perfect partner for Kilian Paris.
Sir John said, "Makeup has the ability to immediately put you in a festive mood and uplift the party, just as fragrance. Both tell a story and transmit how you want to show up in the world. I am honored to have the opportunity to work with Kilian Hennessy and the Kilian Paris family to share my vision of makeup. I can't wait to create the most luxurious products to pair with the brand's amazing perfumes and bring to life the most stunning looks to party all night long."