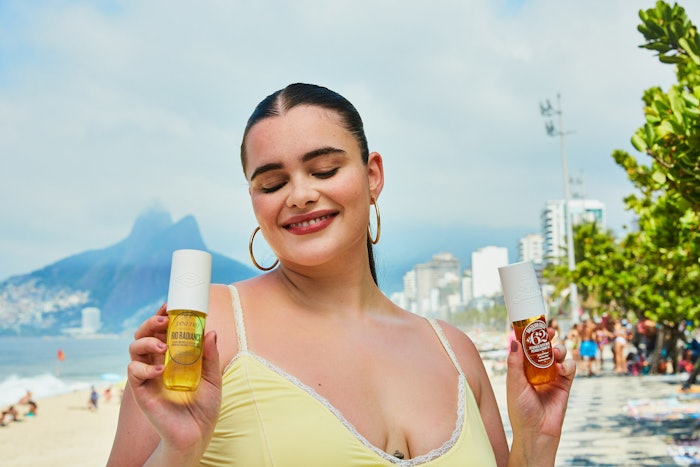 Sol de Janeiro is partnering with actress and model, Barbie Ferreira, for its "Where Will They Take You" global perfume mist campaign, which supports the recent launch of their Rio Radiance Perfume Mist, along with their renowned perfume mists; Cheirosa 62, Cheirosa 40, Cheirosa 68 and Cheirosa 71.
The campaign features Ferreira dancing through the streets of Rio de Janeiro and New York City, all while spritzing herself with Sol de Janeiro's signature perfume mists.
"Where Will They Take You" showcases the power of fragrance to transport one to their favorite memories and feelings. It also features iconic Brazilian landmarks such as the Selarón Stairs, Morro da Conceição, Ipanema Beach, Mirante Dona Marta and Largo do Boticário.
Heela Yang, CEO of Sol de Janeiro, said, "We are thrilled to partner with Barbie Ferreira for our 'Where Will They Take You' campaign. Barbie embodies the spirit of Sol de Janeiro—she is bold, confident, and unafraid to be herself. We are excited to share our perfume mists with her and with our customers, and to encourage everyone to embrace their own unique beauty and style."
Ferreira said, "I couldn't be more excited to partner with Sol de Janeiro for their 'Where Will They Take You' campaign. As someone of Brazilian descent, this partnership truly feels like a full circle moment for me. Sol de Janeiro is all about confidence and flaunting who you are, and I am so excited to partner with a brand that truly speaks to me."