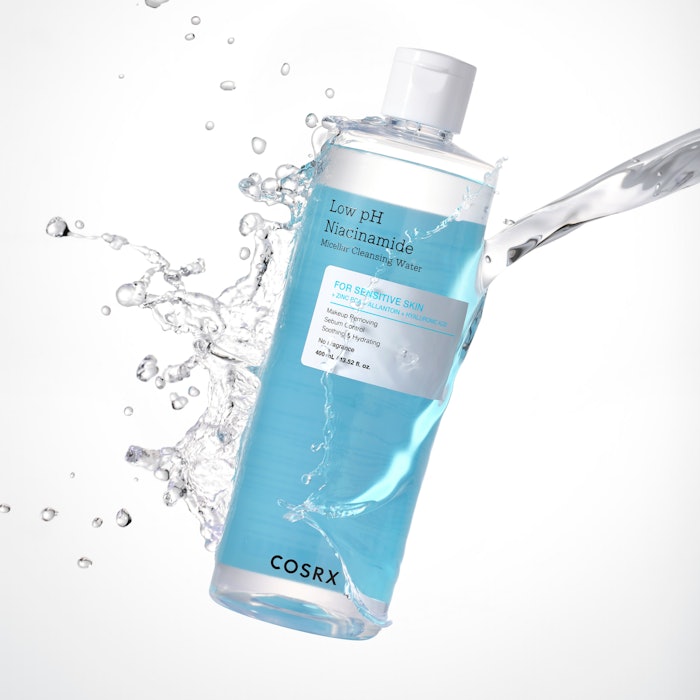 Cosrx has launched its Low pH Niacinamide Micellar Cleansing Water, a moisturizing and gentle cleanser designed for those with sensitive and acne-prone skin.
The Low pH Niacinamide Micellar Cleansing Water contains key ingredients such as niacinamide, allantoin and hyaluronic acid that soothe and hydrate the skin while removing makeup, unclogging pores and regulating excess sebum and oil secretion.
Formulated with a composition similar to the pH of skin to help maintain a healthy skin balance and strengthen the skin barrier, it is gentle on both the skin and eyes. 
The cleansing water's unique formula was developed after discovering that skin irritation begins at the cleansing stage due to strong stimulation and residual impurities.