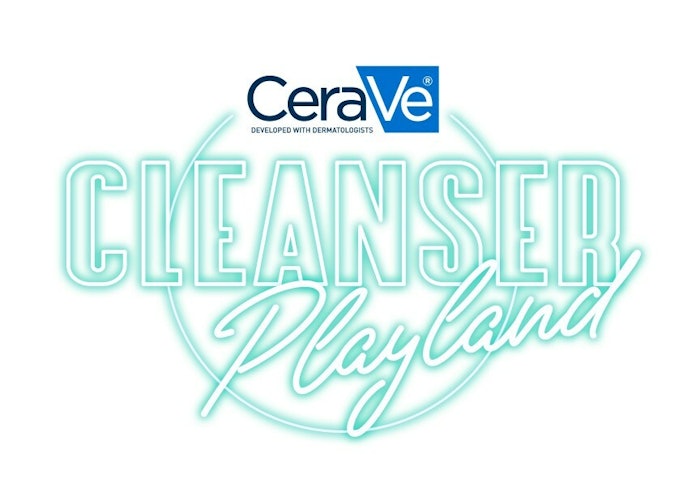 CeraVe is offering its first immersive consumer experience, the CeraVe Cleanser Playland, as part of its's annual #CleanseLikeADerm campaign, to help customers discover dermatologist-approved cleansing habits and the brand's portfolio of cleansers through lab demonstrations with L'Oréal scientists. 
The play-inspired installation will be open to the public for one day only at Chelsea Industrial in New York City on Friday, July 14, 2023.
Attendees will get tips from two of the country's leading dermatologists, Marisa Garshick, M.D., and Wallace Nozile, M.D. 
The new CeraVe cleansing TikTok filter will also be available for attendees to try. Through July 16, users with a non-private TikTok account can enter their videos using the special CeraVe "Cleansing That's Giving" branded effect for a chance to be seen on the digital billboard in Times Square between July 31, 2023 and August 6, 2023.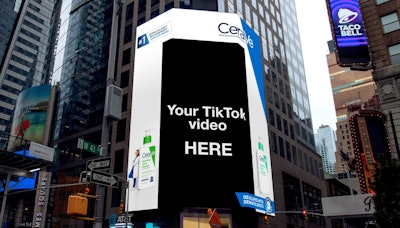 CeraVe Cleanser Playland is available to the first 1,000 people who sign up for a ticket in advance.
Garshick said, "The foundation of an effective cleansing routine starts with understanding the unique needs of your skin and what you want from your cleanser, then using the right products to address those needs. I have been a longstanding advocate of CeraVe with my patients and beyond due to the brand's extensive range of efficacious products, where there's truly a skin care solution for everyone. I am so honored to be a part of this one-of-a-kind event and to help everyone better understand what it means to #CleanseLikeADerm and have some fun along the way."
Jasteena Gill, vice president of marketing at CeraVe, said, "Bringing the first-ever CeraVe Cleanser Playland to New York City as an extension of our annual #CleanseLikeADerm campaign will provide our valued consumers with an unforgettable and educational experience that allows them to learn directly from the experts. Since its inception, CeraVe has been developed with dermatologists and remains committed to providing therapeutic skincare solutions that are accessible for all. We understand that a key factor in adopting proper skin care regimens is making them enjoyable, and this event will make cleansing more fun than ever before."