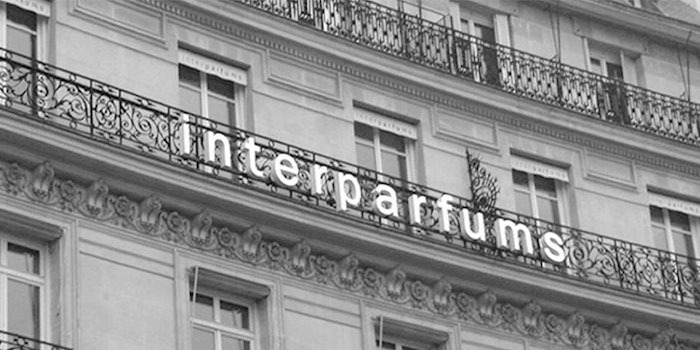 Inter Parfums has announced its second quarter 2023 results which showed net sales were $309 million, a 26% increase from $245 million in the previous year.
Q2 Breakdown
European based product sales were $198 million in Q2, as compared to $166 million in the previous year. 
United States based product sales were $111 million in Q2, as compared to $79 million in the previous year. 
Six Months Results
European based product sales were $428 million, as compared to $348 million in the previous year. 
United States based product sales were $193 million, as compared to $147 million in the previous year.
2023 Sales Guidance
Inter Parfums has increased its net sales guidance from $1.25 billion to $1.3 billion.
Michel Atwood, chief financial officer, said, "The increase in our sales guidance does not yet include initial sales of the newly acquired fragrance licenses, Roberto Cavalli and Lacoste. Robert Cavalli fragrances are expected to start shipping in November/December 2023 and Lacoste fragrances are expected to kick-off in 2024."
Jean Madar, chairman and CEO, said:
We are very pleased to have achieved another record second quarter sales. The 19% increase in net sales by our European based operations was driven by our three largest brands, Coach, Jimmy Choo and Montblanc, which grew sales by 28%, 21% and 16%, respectively. Also contributing to the top line gains were our fragrance 'jewels' Van Cleef & Arpels and Boucheron, as well as fashion houses, Rochas and Kate Spade. The strength in the overall market, coupled with this year's launches and brand extensions, including Jimmy Choo Rose Passion, Montblanc Signature Absolue and Explorer Platinum, Kate Spade Chérie, Coach Green and Love, and Rochas Eau de Rochas Citron Soleil and Girl Life, resulted in year-to-date sales gains of 23% for our European based operations."
The most gratifying news comes from the continued success of Guess fragrances which performed exceedingly well during the quarter across all geographies and was up 30% from the second quarter of 2022. This is driven by the sales of our newest pillars, Seductive Blue and Uomo Acqua. Second quarter GUESS brand sales more than made up for the first quarter logjam we experienced due to the ERP implementation. Of note, the significant growth in the quarter builds upon the 39% sales increase we reported for the second quarter of 2022. We also had strong sales of Ferragamo fragrances, which we have recently enriched with sister scents for the Signorina and Storie di Seta collections. Oscar de la Renta also performed strongly during the quarter. Donna Karan/DKNY brands are also another big source of pride. They have climbed to become our second largest U.S. based brand in just one-year under our expertise. We have devoted the resources necessary to revitalize the fragrance line-up for this brand duo, including extensive advertising and promotional programs, while also establishing an inventory for shipment-ready finished goods to strengthen our relationships with our trusted distributors and retailers.
Once again, gift sets will play an important role in our consolidated third quarter sales. We expect to release several extensions with a strong emphasis on the Donna Karan/DKNY, Ferragamo and Guess brands for U.S. based operations. For European based operations, we have a pipeline of releases, including new entries for the Karl Lagerfeld Les Parfums Matières collection and the debut of a new member of the Van Cleef & Arpels Collection Extraordinaire. Additionally, we will begin distributing the very popular fragrance, Abercrombie & Fitch Fierce in select markets. As planned, the Chinese market has not yet recovered its vitality and remains slow, however, the overall impact is marginal, and factored into our second half forecast. We expect a more upbeat market in 2024 for China.