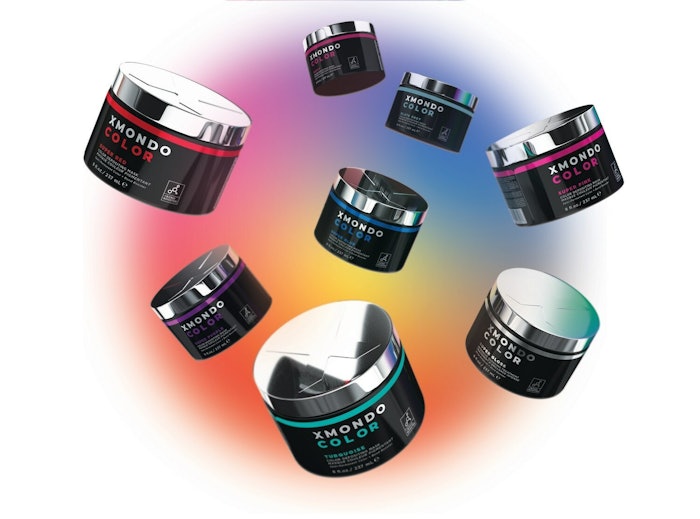 Sally Beauty has announced an exclusive retail partnership with XMONDO Color, the hair color line under the umbrella of XMONDO Hair. Sally Beauty is the first retailer and exclusive in-store distribution partner for XMONDO Color.
Seven Color Depositing Masks, including shades like Super Red, Super Purple and more, alongside one Clear Glossing Treatment, are available at SallyBeauty.com starting today and will be in-store starting September 1, 2023.
The entire XMONDO Color collection is vegan, gluten-free, cruelty-free, sulfate-free and paraben-free.
Maryann Herskowitz, group vice president of merchandising at Sally Beauty, said, "At Sally Beauty, we are committed to continuously expanding our product offering to meet the evolving needs of our consumers. More individuals are prioritizing their hair health by looking for products with gentle, simple ingredients that nourish their hair. XMONDO Color delivers on this desire with better-for-you color-care products that boost hydration and revitalize damaged hair. We're thrilled to have XMONDO Color join our assortment alongside other well-loved and nationally known brands, ensuring our consumers have quality products to support their at-home coloring needs."
Brad Mondo, professional hairstylist and founder of XMONDO Color, said, "Sally Beauty has always been my go-to for all things hair. I'm thrilled that XMONDO Color will now be available for purchase in Sally Beauty stores across the U.S. and Canada. Our Color Depositing Mask and Clear Glossing Treatment offer endless possibilities to effortlessly transform your hair."