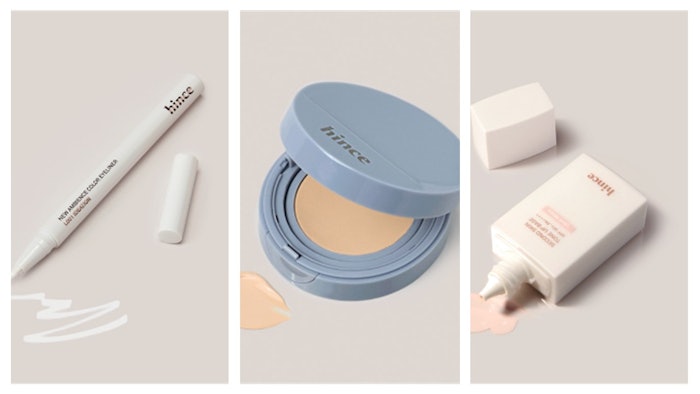 LG Household & Health Care Co. is acquiring a 75% stake in Vivawave, owner of Korean makeup brand Hince, according to regional media reports. Hince is particularly popular in Japan.
The deal was reportedly worth 42.5 billion won ($32 million). Hince is said to have posted 2022 revenue of 21.8 billion won, or about $16.1 million.
The brand reportedly has 212,000 Korean Instagram followers and 83,000 Japanese Instagram followers. Its products are distributed via its own website, as well as H&B and CJ Olive Young.
Half of the brand's sales come from outside Korea, primarily in Japan.