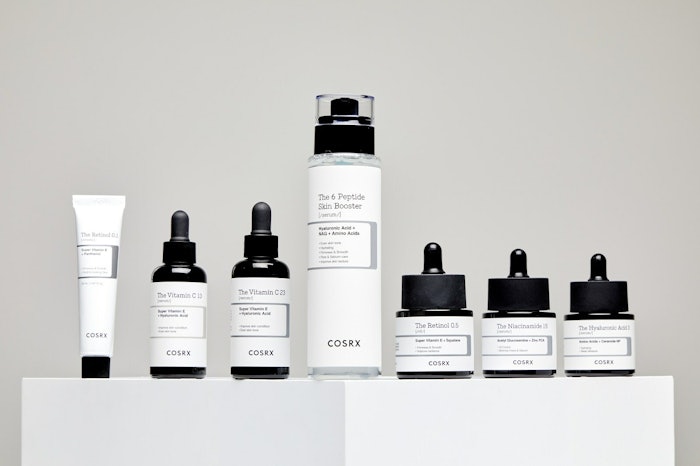 Amorepacific/COSRX
Amorepacific has acquired 288,000 outstanding shares of hypoallergenic/sensitive skin care specialist COSRX, which will now be integrated as a subsidiary of Amorepacific. With this, Amorepacific is expected to own 93.2% of COSRX shares. The share purchase was valued at 755.1 billion won.
Amorepacific acquired 38.4% of COSRX shares in September 2021 and retained the right to purchase the remaining shares. Since that initial share purchase, the companies have collaborated and launched products such as The Vitamin C 23 Serum and The Retinol 0.1 Cream from COSRX's The RX line.
COSRX has reportedly shown an average annual sales growth rate of more than 60% in the past three years, totaling 204.4 billion won in 2022. In the first half of this year it has achieved 190.2 billion won in sales and 71.7 billion won in operating profit.
Seunghwan Kim, CEO of Amorepacific Corporation, said, "We are thrilled that COSRX, which has shown rapid growth through differentiated products and marketing based on an exceptional understanding of digital channels, has become a part of our group. Moving forward, we aim to amplify COSRX's unique strengths while also integrating Amorepacific's vision and business management expertise to develop it into a captivating brand that global customers will love."