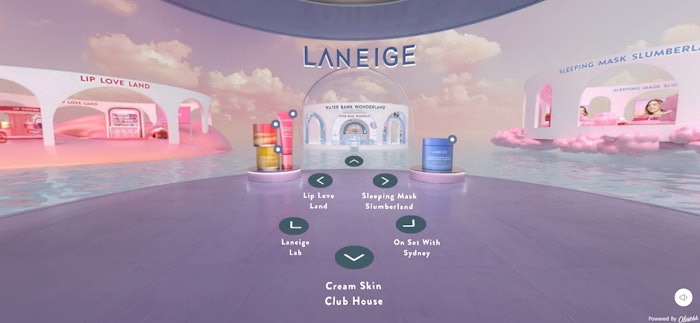 Laneige, in partnership with Obsess, has launched its virtual store, which features five rooms that are each custom designed around specific Laneige products and video content.
The virtual store features animation, 360-degree video functionality, gamification and seamless checkout. 
Visitors can explore interactive rooms featuring the brand's skin care collections, ranging from an Underwater World for its Water Bank Blue Hyaluronic Collection to a floating cloud Dreamland for the Sleeping Mask Category and a Carousel Candyland for its number one lip treatments.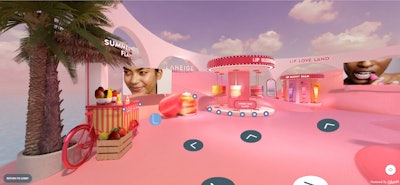 Additionally, the Laneige Lab shares the ingredients behind the brand's skin care.
Customers can take a skin care quiz that in turn suggests product recommendations. In addition, they can participate in a scavenger hunt that rewards them with two free products with a purchase from the store.
Brand spokesperson Sydney Sweeney is featured in the "On Set with Sydney" room, which features exclusive behind-the-scenes video from Sweeney's photo shoots with the brand.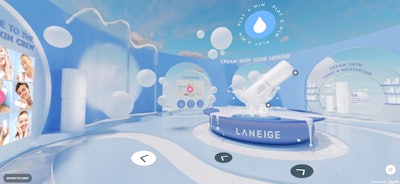 Obsess has recently partnered with Laura Mercier and Elizabeth Arden to launch virtual stores for the brands. 
Julien Bouzitat, CMO of AmorePacific US, Laneige's corporate parent company, said, "We're so excited to bring Laneige to our online customers in an immersive and unique way with the help of Obsess. The virtual store is a powerful customer engagement tool that will allow shoppers to dive into Laneige's unique scientific expertise and entertaining digital content, while also helping them select the right product for their skin needs, including our bestselling Water Sleeping Mask and Lip Sleeping Mask."
Neha Singh, founder and CEO of Obsess, said, "Virtual stores are scaling rapidly in both brand and consumer adoption, and data from the 85 million+ user interactions that have happened on the Obsess platform proves that these interactive stores increase customer engagement and purchase behavior. We are thrilled to partner with Laneige on this immersive e-commerce store, which brings 3D shopping to a new generation of consumers who have grown up with gaming."