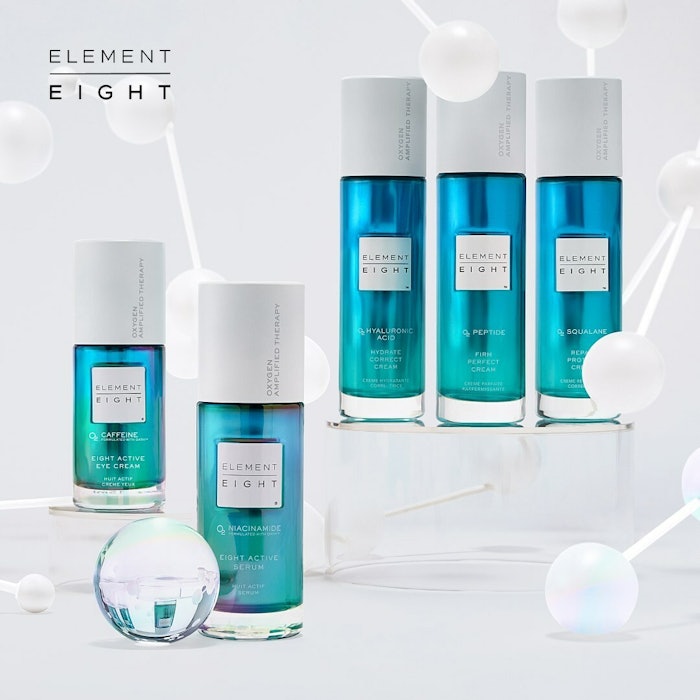 Element Eight has received $6 million in funding in a SAFE round and will proceed on to a new $6.25 million Series A Round to continue to accelerate the growth of potent skin care products.
The company has also announced several new leadership appointments:
Jake Galtere as chief marketing officer
Kristi McCluer as vice president of global sales and education
Martin Brok will join the company's business advisory board
Galtere joins Element Eight after most recently serving as vice president of marketing for Ralph Lauren and Azzaro Fragrances.
Kristi McCluer joins the team with more than 15 years of experience in luxury sales and was most recently in the L'Oréal Luxury Division.
Brok is an accomplished global executive with more than 35 years of experience in senior roles, including as global CEO of Sephora, Nike, Starbucks and The Coca-Cola Co.
As the company rolls out its Series A offering it has joined Ohana & Co.'s incubation platform.
Galtere said, "Joining Element Eight was an easy decision. The brand has an extremely distinct DNA, from its origin in spine surgery to the multi-expert team who continue to innovate for the consumer. Importantly, the products really do work. I'm extremely excited to help bring this brand to market."
McCluer said, "I am thrilled to join Element Eight to advance the skincare industry. Our technology is unique and is proven through robust scientific research and clinical studies. I see a remarkable opportunity to empower customers and redefine the way we experience healthy skin."
Bradley Patt, company chairman, said, "With 45% of the round coming from surgeons, dermatologists, and PhD scientists, we have a strong validation of the scientific acumen of the brand. We were very pleased to also have participation from private family offices with experience in beauty investing, who accounted for 34% of the round. Finally, realizing fourteen percent participation from management, employees and members of the company's board of directors shows excitement about the company's progress from the people inside."
Founder and board member Gerard Camme said "Element Eight has a unique point of difference thanks to the innovative technology of Oath, and fits into the fastest growing segment of the global skin care market. As we look ahead, we're excited to continue to innovate on the groundbreaking advances of our multi-expert team to bring new products to market and make Element Eight accessible on a wider scale."