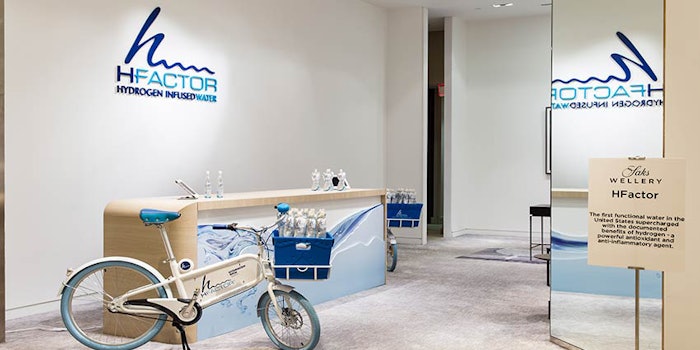 The anti-inflammatory and hydration benefits of molecular hydrogen are beginning to take hold in the scientific and marketing worlds. Now HFactor, one of the brands participating in Saks Fifth Avenue's Wellery project, has reached the market with a product that spans beauty and wellness.
Levy believes her brand is powered by simple ingredients, addresses consumers' hydration fixation and offers future innovation opportunities in cosmetics.
Read our review of wellness and beauty, "Perfection Is Out, Balance is In."