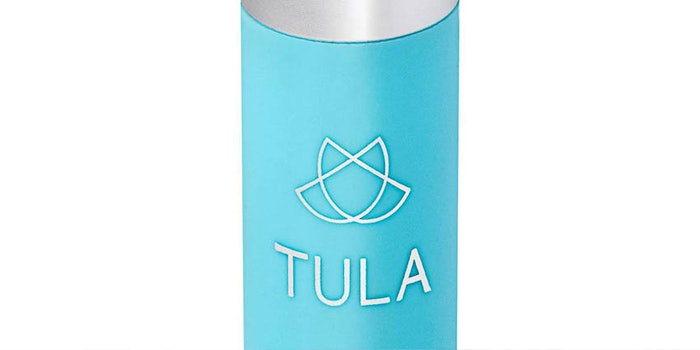 Tula will take part in the 2018 Skin Microbiome Congress: Translating microbiome research into clinically & commercially viable cosmetics & therapeutics, revolutionizing dermatology, which will be held May 30–31 in Boston.
Tula founder Dr. Roshini Raj, a board-certified gastroenterologist, has reportedly called the microbiome one of the most exciting things to happen in medicine and, according to Julia Straus, the brand's CEO, gives Tula an "endless runway for innovation."
This bodes well for consumers who are looking for a natural, healthy solution for their skin that's clinically proven, says Straus. These shoppers are educated on ingredients and how products should work and, for Tula's consumers in particular, are focused on solving fundamental skin health issues first, followed by cosmetic concerns like wrinkles and blemishes.
This holistic outlook is a boon for probiotics, which support well hydrated skin and skin barrier strength to keep out free radicals out. To date, Tula has launched an array of probiotic skin care, including the Hydrating Day & Night Cream, Purifying Cleanser, Pro-Glycolic 10% pH Resurfacing Gel, Exfoliating Treatment Mask, Illuminating Serum, Kefir Replenishing Cleansing Oil, Multi-Spectrum Eye Renewal Serum and Dual-Phase Skin Reviving Treatment Pad.
Food & Probiotics: A Natural Analogy
Probiotic beauty benefitted from the gut health movement, which highlighted the benefits of foods like yogurt. The beauty industry was therefore able to translate the science of probiotics in consumer-friendly terms, says Straus. This is similar to the pathway vitamin C followed when its use in skin care originally ramped up.
Beauty: Inside & Out
Tula has conducted clinical tests on its products for inflammation, exfoliation and more, and has partnered with a nutrition manufacturer to leverage a probiotic resource ideal for Tula's Overnight Skin Rescue Treatment that comprises a natural probiotic strain, Bacillus coagulans, which reduces the appearance of pore size and improves the look of fine lines and wrinkles, according to the brand.
The formulation also includes the probiotic strains Bifida ferment lysate and Lactobacillus casei and acidophilus, as well as vitamin C, AHA and watermelon and other fruit extracts.
In contrast to JooMo, Tula is actively looking for ingredient synergies with its probiotic formulations. The brand has found that, by combining probiotics with materials such as glycolic acid or retinol can make the latter ingredients more palatable and effective for consumers.
Supplements are no longer an afterthought for brands.
Tula has also taken a lead in the beauty-from-within movement, launching its Daily Probiotic & Skin Health Complex supplements. The product reportedly aids digestive and skin health with a mix of ceramides for skin moisture retention, vitamin C for skin tone and texture, Lactobacillus rhamnosus GG for digestive health, Lactobacillus plantarum for anti-aging benefits, and Bifidobacterium Infantis for improved metabolism to prevent after-meal bloating.
Straus notes that supplements are no longer an afterthought for brands because they are easy for consumers to incorporate into their everyday wellness routines, signaling a new way to integrate beauty into people's regimens.
What's Next for Tula?
Straus explains that the product development cycle is guided by what customers are looking for, adding that more than 50% of consumers are dealing with overactive—oily and/or acne prone—skin.
Therefore, there remain new opportunities ahead in the areas of scalp health and acne treatments. Body care is another area of focus for future innovation.
Research into the microbiome is still emerging, says Straus. As the category develops, she adds, testing will develop to add more nuance, including biome-specific solutions.
For now, however, Tula is focused on the well-established clinical tests for ingredient and product efficacy.