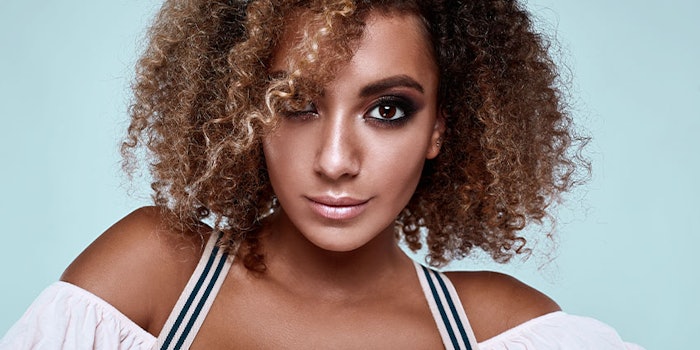 While the creative industry may still be hammering out what works and what doesn't when creating brand experiences that embrace diversity and inclusivity, there is a single key factor that should always be taken into consideration when designing anything: focus on your consumer. 
The challenge is how to continuously expand this focus by recognizing and respecting the immense diversity of different ethnicities, backgrounds, capabilities and perspectives. 
Brands across all categories would benefit greatly from embracing and expressing diversity. Arguably, there is no sector where this is more important than skin care; so sensitive, so intimate and tied to self-worth, where the differences between people are visible, biological and carry cultural and socioeconomic weight. The good news is that change is happening.
Diversifying Skin Care
Prominent and indie beauty brands alike have begun to offer product ranges that break the color barrier, which is a smart move as women of color spend twice as much as Caucasian women on skin care products.
One such brand is 4.5.6 Skin, founded by Noelly Michoux, a French-Cameroonian entrepreneur that sees the lack of diversity in skin care as "a global issue." Discovering that the whole industry was set up to cater to white skin, Michoux set up her own lab to research, develop and test her melanin-rich targeted products.
Out of the United States there's Kaike, a celebratory, plant-based skin care brand offering products to solve a variety of melanated skin-specific issues. Founder Keli Smith discovered her brand's jubilant voice by "listening to people of color" on the search for more than what was currently offered on mainstream shelves. 
And then there's Dr. Barbara Strum, who reached cult status with her line of premium science-based skin care products that "embrace the individuality and diverse skin care needs of every consumer." The renowned aesthetics doctor further manifested this philosophy by teaming up with American actress Angela Bassett in the creation of a spin-off range called "Darker Tones by Dr. Barbara Strum." 
All these brands have inspiring missions and ground-breaking products, yet design-wise, they generally follow the same category cues as their mainstream competitors. In doing so, they are getting lost in a sea of sameness,one where their targeted consumer may fail to recognize that it is a brand just for them. 
Design Differently
Instead of assimilating, these brands need a new visual language that appeals to people of color with empathy, sensitivity and authenticity.   
Pholk is a line of affordable vegan skin care inspired by the folk beauty rituals across the African Diaspora. The brand seeks not only to provide people of color with skin care solutions, but also to educate the community about their history and ingredients. Its packaging brings this story to life with abstract illustrations of botanicals, vibrant colors and African-inspired patterns to express its "soul food for the skin" ethos. 
Melé is a new science-based skin care brand from Unilever, created for and by people with melanin-rich skin. It is underpinned by a strong purpose—to "end colorblind skin care." Geometric lines and elegant curves juxtapose to convey the meeting of science and beauty while its deep red packaging makes the range feel desirable as it celebrates the melanin-rich beauty in a way that feels authentic.
Breaking the Codes
Category codes exist for a reason. They carry meaning that can accelerate communication and understanding. We are learning, however, that it may have been wrong to assume that these meanings are the same for everyone. As audiences become more dynamic and diverse, these conventions begin to fall short. 
This presents a new challenge for designers, who must ditch these codes to develop solutions that are considerate, empathetic and inclusive. This spells an exciting time ahead, which calls for original thinking where creatives can be revolutionary and innovative, breaking free from the conventions of the past as they redefine codes to resonate with all people.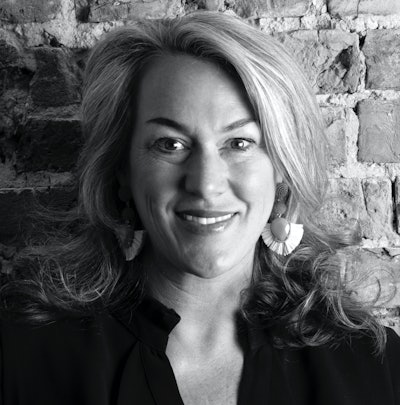 Fiona Florence is managing director at JDO Brand Design and Innovation. JDO has worked with some of the world's leading beauty/skincare brands including Pond's, Dove, Skinsei, Lumene and Melé, to help build successful brands.