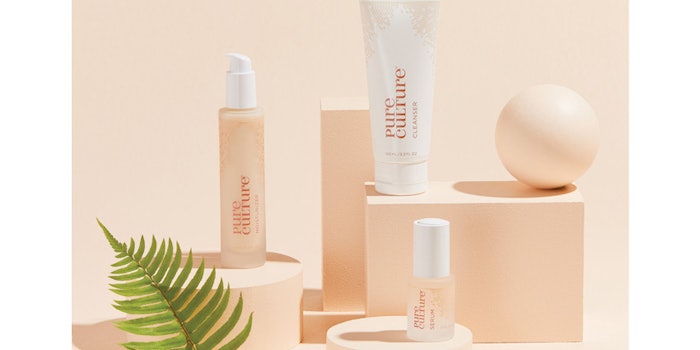 Skin care is one sector with an emerging success story amid the pandemic, outperforming makeup and hair products. This trend has been gaining momentum over the last decade as more consumers shift their focus to the health and well-being of their skin, with personalized skin care products taking center stage.
According to Clarkston Consultinga, next-generation personalized beauty is estimated to reach $72.5 billion by 2028, up $34.53 billion from 2019.
In addition, as direct-to-consumer (DTC) skin care brands become the mainstay, even with a post-COVID world on the horizon, many suspect traditional samplings of brands in-store will be a thing of the past.
Veteran beauty C-suite executive Joy Chen welcomes the disruption in skin care purchasing. As a longtime beauty innovator—championing the natural beauty movement by taking the Yes To line from startup to established brand, hitting the $50 million sales mark during her stint at the company—she was poised for her next challenge: helming the H2O+ Beauty brand as president and CEO. During Chen's tenure at the water-based skin care brand (later renamed to H2O Plus), she revamped the company's business model to primarily DTC and led ground-breaking campaigns empowering women around the world.
Chen's next endeavor proved to be more personal: embarking on a new vision to revolutionize the customer experience. Chen cofounded and funded Pure Culture Beautyb alongside Victor Casale, who's the chairman and formula developer for the brand. Casale, with an illustrious cosmetics career of his own, cofounded Color FX and was the former chief chemist and managing director at MAC cosmetics.
The pair's science-based skin care line requires consumers to take an at-home test that determines the makeup of their skin's needs based on microbiomes collected, as well as insights into everything from lifestyle to environment, in order to generate accurate personalized results.
I recently chatted with Joy Chen to learn about her motivation to launch Pure Culture Beauty.
For the full article, check out Global Cosmetic Industry's March 2021 digital magazine.