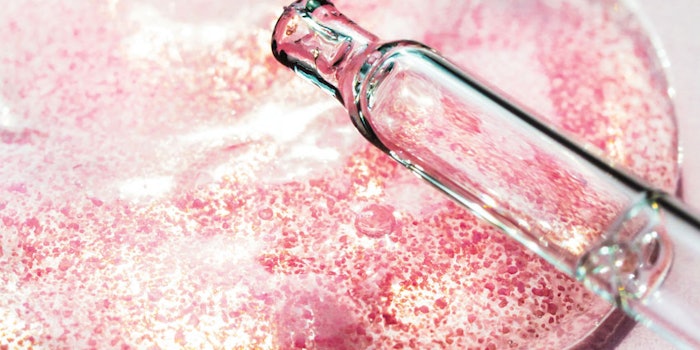 Ingredient suppliers have pushed the envelope to address both the impacts of aging and the stressors that exacerbate the natural aging process. Recent launches highlight the power of novel natural technologies, AI-driven innovation, heightened efficacy and sustainable practices.
Anti-AI-ging
AI has revolutionized virtually every industry, not least of all beauty. Recently, a series of ingredient technologies have emerged based on AI-driven research. For instance, Ashland has launched its first biofunctional, Santalwood—a natural extract from Santalum album—developed using AI. The ingredient is designed to offer well-aging benefits that help transform the skin's appearance from dull to glowing.
Santalwood is said to reduce skin cell senescence and help to mitigate air pollution-induced skin damage. It was clinically proven to encourage skin regeneration, firmness and anti-wrinkle effects. The biofunctional is oil-soluble and can be formulated into a range of beauty products for well-aging. The Santalum album extract is obtained by supercritical CO2 extraction from upcycled wood chips.
According to the company, scientific studies have shown that inhaling forest VOCs can result in antioxidant and anti-inflammatory effects in the human airways. Additionally, the pharmacological activity of some forest VOCs absorbed through inhalation may promote brain functions by decreasing mental fatigue, inducing relaxation, and improving cognitive performance and mood.
For the full article, check out Global Cosmetic Industry's September 2021 digital magazine.