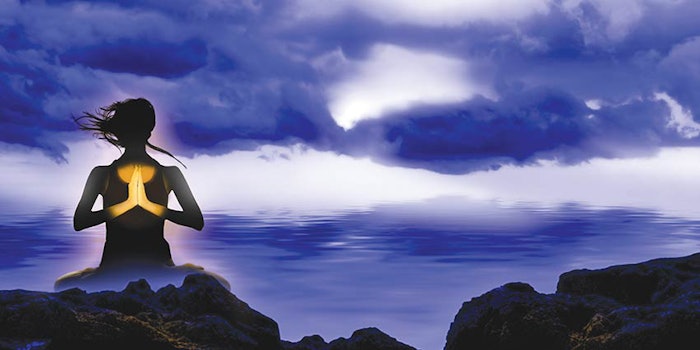 The complex convergence of nutrition, beauty, fitness, spirituality, psychology and technology that comprises today's wellness landscape is evolving rapidly, creating new opportunities for established industries, while opening white space for nimble entrepreneurial innovators.
The Global Wellness Institute (GWI) has estimated the worldwide wellness market at greater than $3.4 trillion, of which beauty and anti-aging offerings account for $1.026 trillion.* But what are the top trends driving growth?
1. Beauty Inside and Out
Fusing the beauty sector and the $574 billion healthy eating, nutrition and weight-loss segment, nutricosmetics (supplements, beauty drinks, syrups, etc.) promise new and unique ways to deliver beauty-enhancing benefits in unique formats.
In a recent interview, Celeste Hilling (Skin Authority) noted that consumers and brands are equating the contents of topical and dietary intake, therefore raising the profile of products, such as kale, quinoa and turmeric, in beauty and nutrition.**
Products in the space include Hum Nutrition Daily Cleanse Supplements, Murad Firm and Tone Dietary Supplement Pack, Korres Honey and Herbal Supplement Syrup, Perricone MD Super Berry with Açaí Dietary Supplement Powder and The Beauty Chef Glow Inner Beauty Powder.
2. Beauty and Wellness on Demand
The intersection of tech-enabled, on-demand services (TaskRabbit, Wag, GrubHub, Uber, etc.), wellness needs, busy lives and a desire for a personal touch has led to a rise in new beauty players, including Glamsquad (blowout house calls), My Skin Authority (personalized skin care counseling), Provita (yoga), Priv (haircuts, massages, makeup, yoga and more), Zeel (same-day massages). Today, on-demand beauty and beauty services are available to any smartphone-owning consumer.
3. Wellness Everywhere
According to GWI figures, wellness tourism is valued at $494 billion, signaling a desire to expand wellness into a lifestyle. While wellness tourists tend to be older and wealthy from the Americas, Europe and Asia, HospitalityNet reports growth for younger clientele, as well as consumers from Latin America, Africa and the Middle East.
At the same time, men are increasingly embracing wellness travel, and, now, hotels and resorts are increasingly offering services **http://www.skininc.com/treatments/facial/Top-3-Beauty-Trends-for-a-Healthy-2016-371664901.htmlchildren.
This is only the tip of the iceberg. As wellness solutions continue to span multiple traditional industry borders, the opportunities for new beauty offerings and formats will proliferate.
To read more about these and other trends, visit our April 2016 issue.
*http://www.globalwellnessinstitute.org/
**http://www.skininc.com/treatments/facial/Top-3-Beauty-Trends-for-a-Healthy-2016-371664901.html