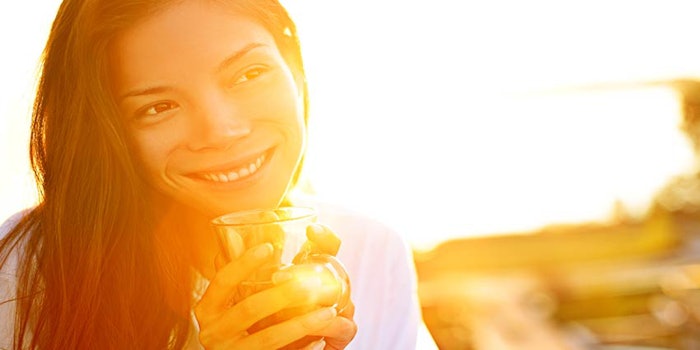 Infrared rays penetrate particularly deep into the skin, prompting marketers to focus their efforts on the threat. For instance, Shiseido has unveiled Benefique Deep Block Essence, which reportedly protects against infrared rays. Other brands have gotten into the game, including philosophy, which makes infrared-defense claims for its Ultimate Miracle Worker Multi-Rejuvenating Cream SPF 30 and Ultimate Miracle Worker Multi-Rejuvenating Lightweight Emulsion SPF 30.
Now Mibelle Group has introduced InfraGuard for sun care, antioxidant formulations and energizing products. The technology defends against IR-induced photo-aging by protecting mitochondrial DNA, blocking IR-induced free radical formation, inhibiting light-induced skin aging and preventing the loss of skin density.
Future research from Mibelle will explore InfraGuard's ability to inhibit free radicals related to blue light.