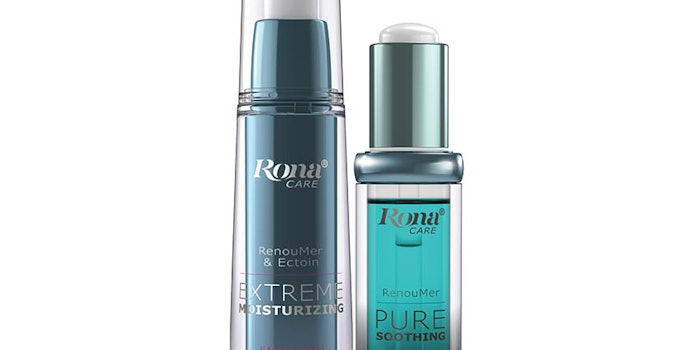 Lipotrue has introduced Sirtalice, which induces a V-lifting reshape on the face in 30 minutes, with long-lasting efficacy, while also providing a recharging cooling blast to the skin. The ingredient is aimed at consumers with on-the-go lifestyles, primarily in urban centers.
The company has also launched Pauseîl, "a retreat for your skin," which boosts radiance by 40% in seven days, seals the skin barrier and boosts hydration, and retrieves skin tonicity. 
Merck presented its RonaCare RenouMeris sustainable anti-aging marine-derived active ingredient, which supports collagen formation and smoothing wrinkles. The company's liquid RonaCare Pristine Bright reportedly boosts the appearance of lighter skin and minimizes the appearance of age spots.