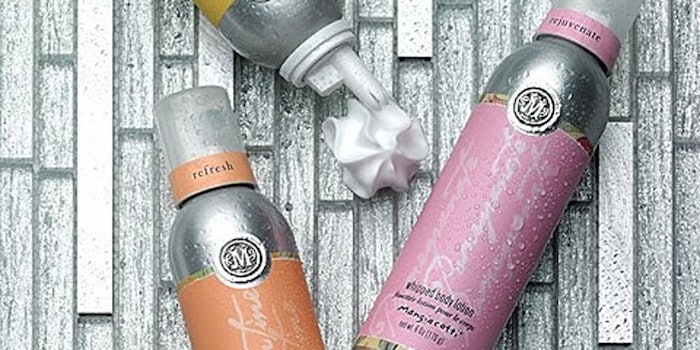 Mangiacotti, a company producing plant-based personal care products and home fragrances, has launched two new skin care products, Whipped Body Wash and Whipped Body Lotion. 
Both the body wash and lotion come in six fragrances, including pomegranate, ginger lime, clementine, lavender, ocean and lemon verbena. 
The body wash, retailing for $16.95, acts as an "all-in-one" cleanser and shave cream. The body lotion, retailing for $17.95, is dispensed like a whipped cream and the shea butter formula is intended to repair and nourish the skin's moisture barrier. Both products reportedly provide users with a "breathable," non-greasy feel.