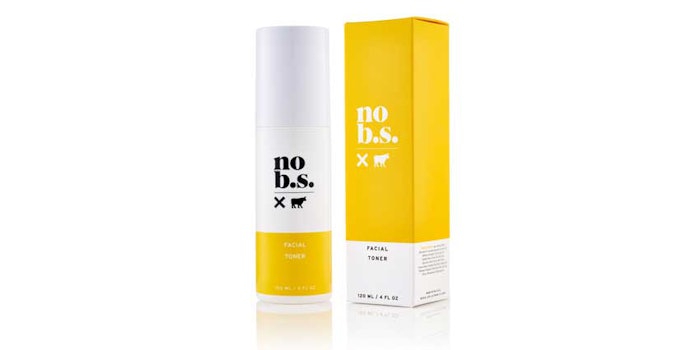 No B.S. has launched its Purifying Facial Toner.
This natural, PH-balancing toner is meant to protect against clogged, enlarged pores and fatigued skin. 
Key ingredients include witch hazel, salicylic acid, tea tree oil, cucumber and green tea. The toner, which retails for $30, was reportedly created without parabens, sulfates, phthalates and alcohol. 
"We wanted to continue creating a line of skin care products that disrupt the basic skin care routine with a multi-purpose toner," says Diana Briceno, Founder of No B.S. "With this alcohol-free toner, we're giving people a no-brainer option to ditch their current toner for something that's natural and actually works. The beauty of this amazing product is that it can be used as a makeup remover, pore tightener, balancing toner, or just to re-hydrate your skin throughout the day, even on sensitive skin! It comes in a convenient mist spray component—so you spray onto a cotton pad or directly onto your face as a refreshing mist"