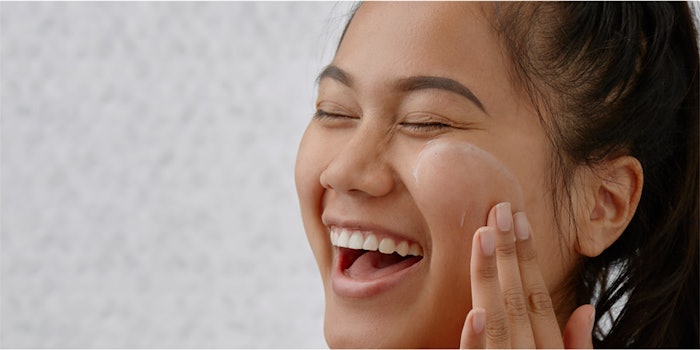 Brandless has launched six new personal care products to its clean skin care line as well as beauty and grooming tools, all for just $3.
The new products include a facial toner, a facial scrub, a night and foot cream, a coconut body butter and a coconut lip balm. Products are also available in four new scents: Green apple, grapefruit, coconut and mint. 

Brandless's first-ever beauty tools include a carbon steel eyelash curler, a cuticle nipper, a nail clipper, nail files (four pack), a metal nail file, a stainless steel slanted tweezers and a double-ended sharpener. 

Global Cosmetic Industry caught up with Brandless' director of merchandising & wellness innovation, Rita Katona, to discuss the launch, the brand's mission and what's next for this disruptive brand. 
Global Cosmetic Industry (GCI): How did Brandless determine that this latest roll-out would be the next step for the company? Why start with skin care and body care, as well as tools?
Rita Katona (RK): Clean skin care and high-quality grooming tools are often met with incredibly high markups, and we at Brandless want everyone to have access to these remarkable products. Better, cleaner products shouldn't be out of reach due to high prices, and we want to do all we can to democratize access to professional quality clean beauty and grooming tools.   
GCI: How does Brandless manage to achieve its low price points without sacrificing on its core values?
RK: At Brandless, we sell high-quality products, cut out the middlemen and ship direct. So you don't pay extra for the countless unnecessary steps between the factory and a traditional retailer's shelf. All those middleman markups are the hidden extra costs you typically pay for a retail brand.
We've been trained to believe these costs increase quality, but they rarely do. By simplifying the business model of getting products to people we're able to offer tons of amazing quality products at an incredible value.
GCI: How does the Brandless mission impact product development compared to conventional consumer product companies?
RK: Brandless simplifies shopping by offering a curated assortment of better products at a fairer price. There aren't hundreds or even thousands of dressings to choose from, for example, there are four. And they're all $3, so you don't have to compare prices to find the best deal.
GCI: How does the Brandless mission impact the fragrances of the products?
RK: When we decided to launch the clean beauty collection we set forth incredibly high standards, and have banned more than 400 potentially harmful ingredients from our collection. Brandless doesn't include synthetic fragrances in our beauty products, so we've handled this concern by eliminating it entirely.
GCI: Who is the Brandless consumer? What do they care about?
The Brandless customer wants access to quality products at the fairest possible price—people shouldn't be forced to choose between what matters to them and what they can afford. 
The Brandless customer also has a shared sense of social purpose. By celebrating tangible acts of kindness within the communities it serves, Brandless aims to inspire and empower others to give back. With every purchase on the site, Brandless donates one meal to someone facing hunger in partnership with Feeding America, and within 11 months we've donated over 1 million meals through the organization.
GCI: Finally, what's next for Brandless? Color cosmetics? More skin and hair care? Anything else we should know about?
RK: Since launching last July with 110 products, we've now expanded to over 300 products and will carry over 400 products by the end of the year. New products are being added all the time across our six aisles, and the best way to see what we're releasing next is by visiting brandless.com and signing up for our emails.
Specific to beauty, our buyers are working on some amazing new products that expand into different formats and functions within skin, body and hair care—we can't wait to share these with you as we continue to launch new products every week.