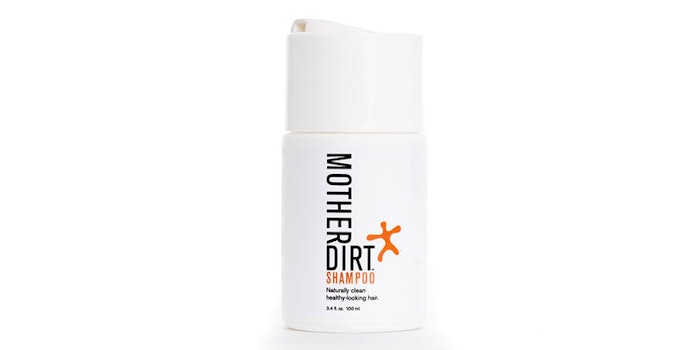 Mother Dirt, the first company to introduce live probiotic skincare products to the market, will update their classic shampoo. The changes being made will benefit both the consumer and the environment with new packaging and an extended expiration date.
The expiration date of the product will now be six months, rather than the previous three months. The extended shelf-life lends to the ability to change the packaging of the product from airless packaging to a squeezable bottle that uses 49% less plastic. This change was part of an effort to reduce the carbon footprint of consumers' personal care routines and conserve energy.
"Beyond any singular update, we're most excited to be pioneering a new way to develop products with the skin's microbiome at the forefront," said Jasmina Aganovic, president of Mother Dirt. "Our patent-pending development process ensures that each ingredient and formula is tested against the most sensitive beneficial members of this microbial ecosystem, something no one else in the industry is currently doing."
Mother Dirt products are available online at http://motherdirt.com.