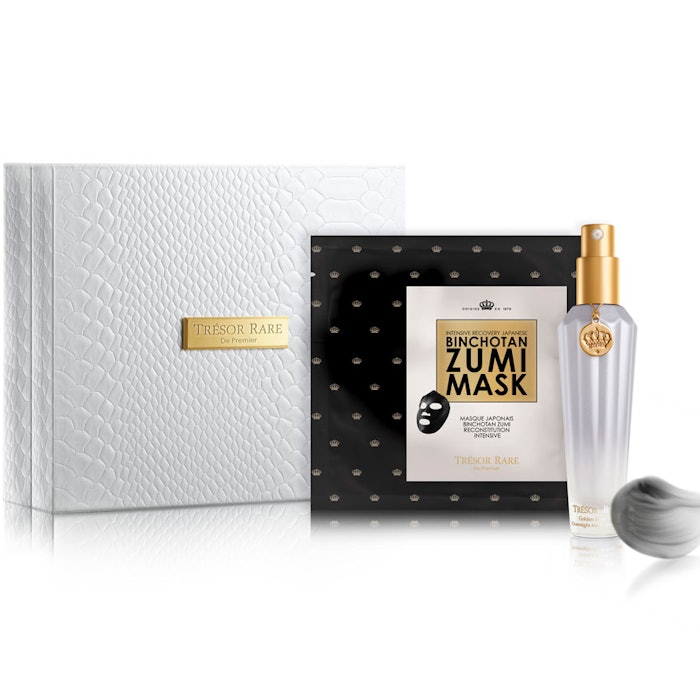 What is it: Intensive Recovery Japanese Binchotan Zumi Mask by Tresor Rare
Claims: This set of face masks is made using 100% rare Kishu Binchotan charcoal from a tree that has been growing in Japan since 1688. According to the company, "the Kishu Binchotan has unparalleled detoxifying benefits ... due to its unique structure and origin (Japan)." The double layer mask contains positive ions and aids in detoxifying and smoothing the skin for a younger appearance.
Key ingredients: Kishu Binchotan charcoal, natural plant extracts and emollients.
Price: $5,000
Where to buy: Tresor Rare stores and www.tresor-rare.com