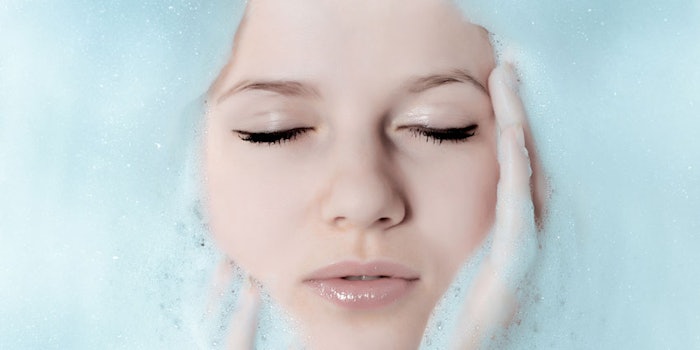 Bubble Game by Strand Cosmetics is a facial care ritual featuring a fluid texture that turns into a creamy foam. Each color is associated with a unique cocktail of ingredients, including:
Blue—Moisturizing: Formulated with red micro algae, the moisturizing cleanser stimulates lipid synthesis and features marine spring water rich in trace elements to improve moisturization and reduce transepidermal water loss with a water lily fragrance.
Green—Astringent: The astringent cleanser contains enantia chlorantha bark extract and cucumber extract to refine pores, purify and mattify the skin.
Orange—Toning and Anti-pollution: Containing vitamins A, B1, B2, B5, B6, B9, C, H and PP, the toning and anti-pollution cleanser features a light orange fragrance.
Pink—Soothing: Formulated with jojoba esters, the soothing cleanser features a soothing, creamy formula containing rose water for its soothing properties.