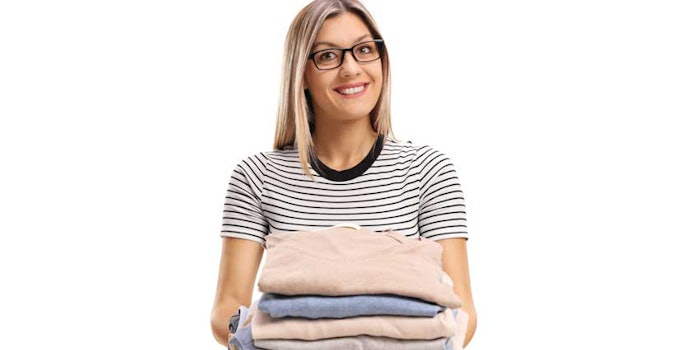 For some consumers, their skin care routine and applying a mist of fragrance are not rituals done one to two times a day. For those consumers, there is skincarewear and perfumewear. 
Skineez has launched a pair of black capris infused with shea butter, apricot kernel oil, rose hip oil, retinol and vitamin E.
According to the company, the effects of these ingredients will last for 10 washes, after which the wearer must turn the garment inside out and spray with the Skineez Skincarewear garment spray, sold separately. 
Coming October 23, 2017, Fleur du Mal x Kilian will be available for fragrance fanatics searching for a little extra oomph. Consumers can experience the Lace Triangle Bra and Lace Cheeky for $168 and $78, respectively. 
The lingerie set is fragranced with Kilian Love, don't be shy. The scent is reportedly released when the lace comes in contact with the wearer's skin and lasts up to four to five hand washes. 
For more information on Skineez's skincarewear, please visit: www.cvs.com
For more information on Fleur du Mal x Kilian, please visit: www.refinery29.com