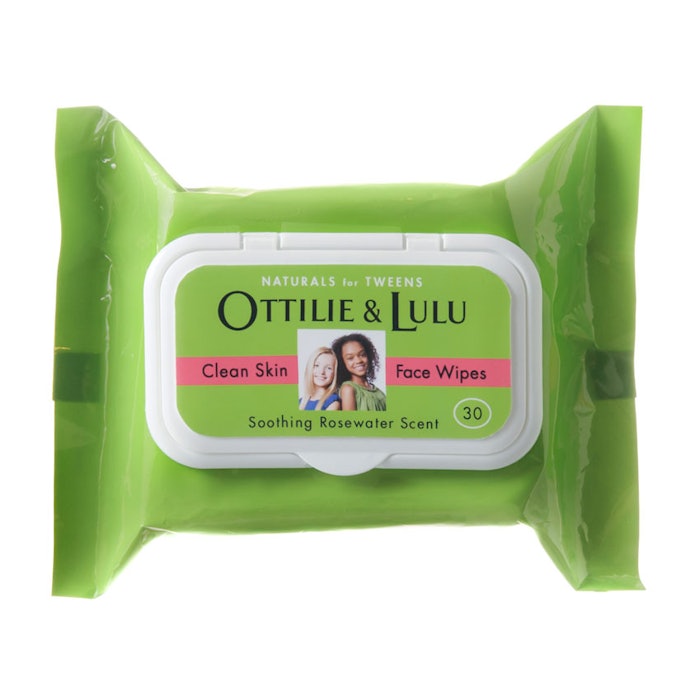 What it is: Ottilie & Lulu Clean Skin Face Wipes
Claims: The easiest and fastest all-natural way to clean a tween's face—anytime, anywhere. The all-in-one clean skin face wipes make feeling fresh and clean easy. Towelettes eliminate oil and dirt gently. Use wipes any time of day—especially after activities—to leave skin feeling clean, soft and smooth.
Ingredient Highlights: All-natural, pre-moistened, 100% cotton, soothing rosewater scent, alcohol-free, nut free, no synthetic fragrances. Formulated without: parabens, phthalates, sodium lauryl sulfates (SLS), petrochemicals, PEGs or dyes. Dermatologist and allergy tested. Not tested on animals.