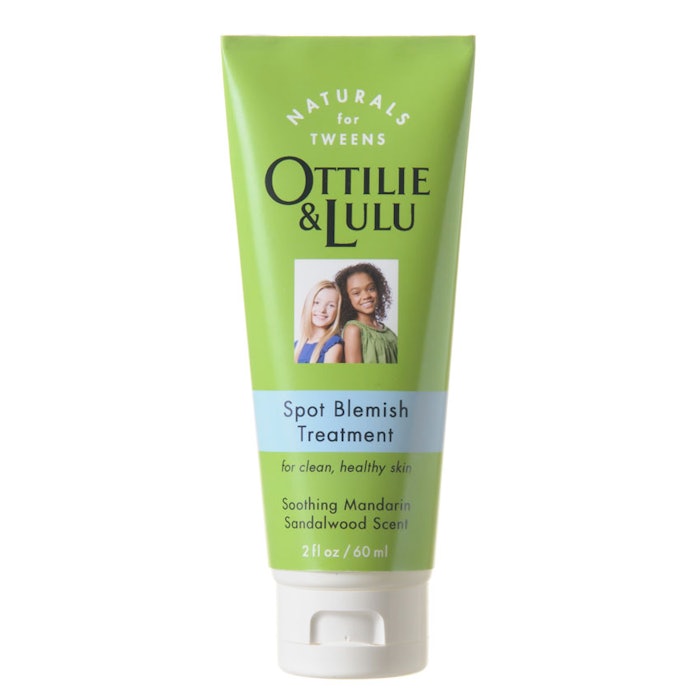 What it is: Ottilie & Lulu Clean Spot Blemish Treatment
Claims: Attack and heal tweens' blemishes naturally with a blend of white willow bark, peppermint leaf and tea tree leaf extracts. This blend naturally calms skin and provides relief from breakouts. Tea tree oil and peppermint oil help reduce redness. The formula will leave a slight tingling sensation as it starts to work.
Ingredient Highlights: Dermatologist and allergy tested, not tested on animals, alcohol-free, no synthetic fragrances, soothing Mandarin Sandalwood scent. Made in the USA. Formulated without: parabens, phthalates, sodium lauryl sulfates (SLS), petrochemicals, PEGs or dyes.