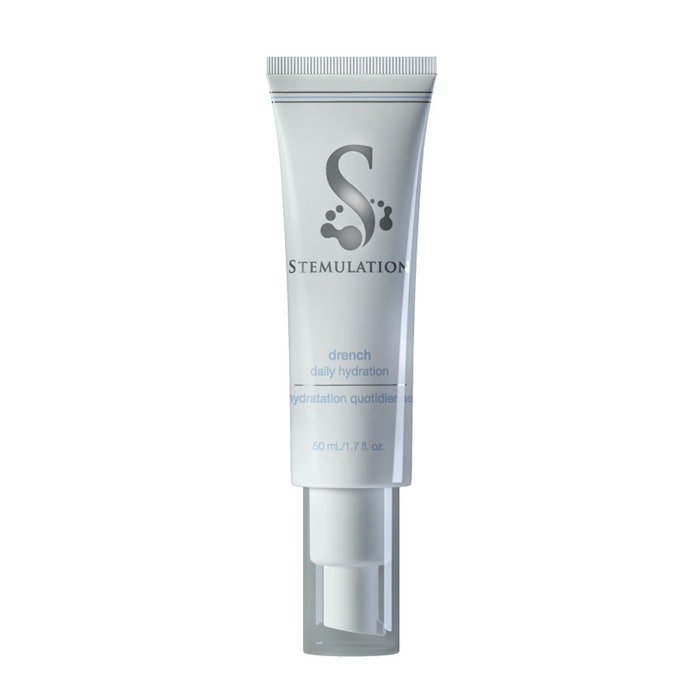 What it is: Stemulation Skin Care Drench Daily Hydration
Claims: Drench Daily Hydration provides immediate and long-lasting moisturizing effects, while instantly reducing the appearance of wrinkles and fine lines on the face, neck and décolleté. Clinical results include improvement in skin firmness, tone and elasticity, and an increase in skin's moisture retention. It's ideal for clients with dry, sensitive skin who are looking for rich moisturizer that will last all day.
Ingredient Highlights: Renewable resources and sustainable materials are blended into proprietary formulas, including hyadisine, pentavitin, verbena officinalis extract, hydrolyzed soybean fiber and grapeseed oil.