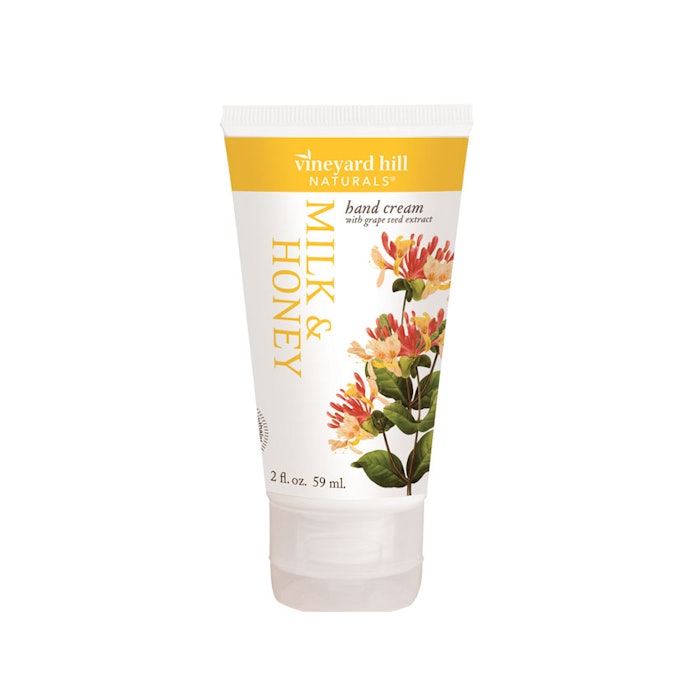 What it is: Vineyard Hill Naturals' Hand Cream
Claims: As part of a new Milk & Honey line, this hand cream absorbs quickly and is ideal for sensitive and dry skin. The product is formulated to provide deep, long-lasting moisture, which leaves skin naturally smooth, soft and nourished. The milk benefits in nourishing and calming the skin, in addition to providing hydration, while honey acts as a natural milk antiseptic.
Ingredient highlights: Grape seed extract, essential oils, vegetable based, botanically infused, free of parabens, free of phthalates, free of SLS, free of petroleum and not tested on animals.