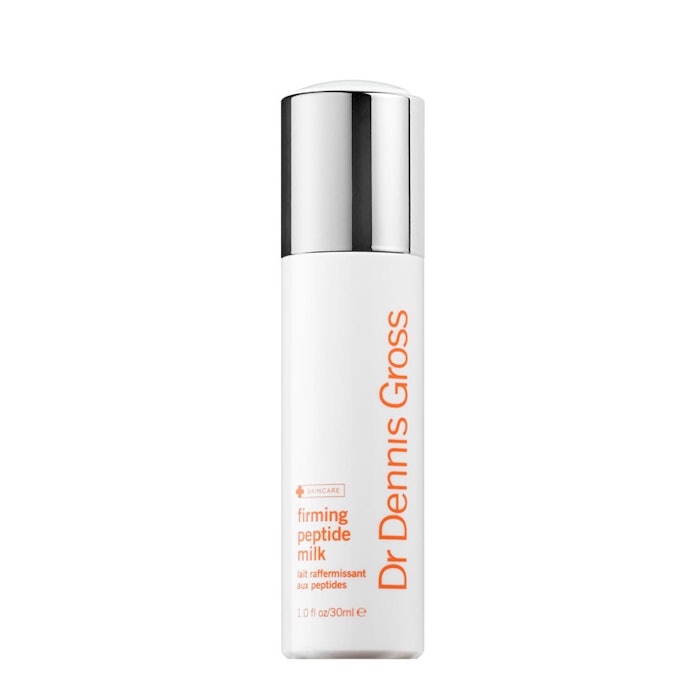 What it is: Dr. Dennis Gross's Firming Peptide Milk
Claims: This product's lightweight moisturizing formula helps firm and tighten skin for a contoured and lifted appearance. This multi-functional treatment nourishes dehydrated skin, while triggering a firmer-looking complexion. After utilizing the product, results leave skin smooth, firm and silky.
Further reading: Cryogenically Produced Donkey Milk Powder for Cosmetics
Ingredient Highlights: Firming complex, collagen amino acids, peptides, ceramides, hyaluronic acid, coconut oil, humectants and arnica.