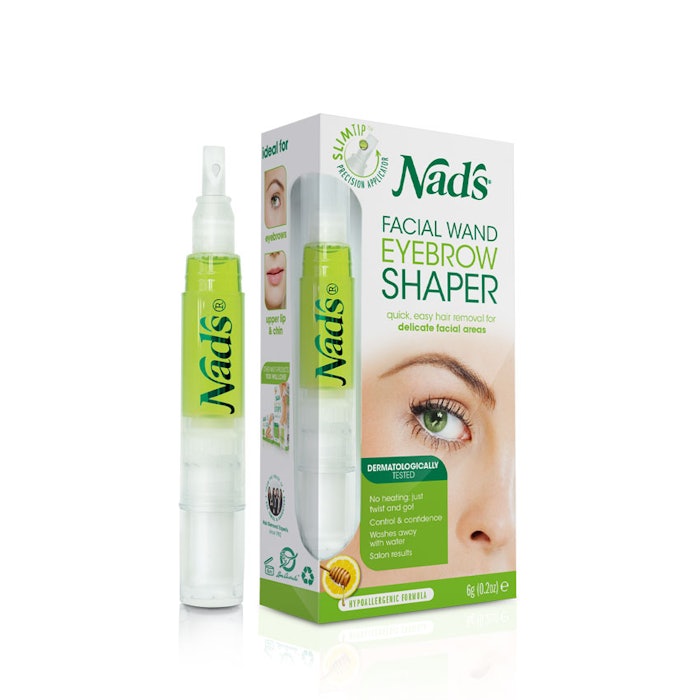 What it is: Nad's Natural Hair Removal Facial Wand Eyebrow Shaper
Claims: With no necessary heating, this product helps make professional eyebrow waxing and shaping accessible from home. With the company's SlimTip applicator, removal gel is released from the precision tip giving the user complete control. The gel formula can be used for face, chin, eyebrows and upper lip and washes away with water.
Ingredient highlights: Phoenix Dactylifera (Date) Fruit Extract, Mel (Honey), Acetum (Vinegar) and Citrus Medica Limonum (Lemon) Juice.