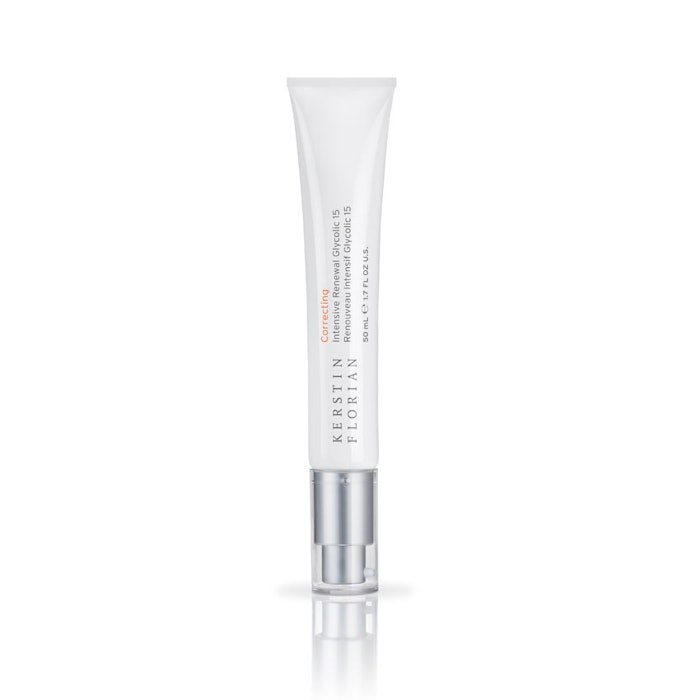 What it is: Kerstin Florian's Intensive Renewal Glycolic 15
Claims: This exfoliating cream helps reduce the appearance of fine lines, wrinkles and hyperpigmentation overnight. While improving skin tone and reducing signs of premature aging, this product leaves skin feeling smoother and softer. In addition to absorbing nutrients more efficiently, the cream strengthens the skin's essential support structure.
Ingredient highlights: 15% glycolic acid, vitamin C, botanicals, sodium hyaluronate, lemon extract, grapefruit oil, orange oil, bisabolol, paraben-free, oil-free and natural fragrance.