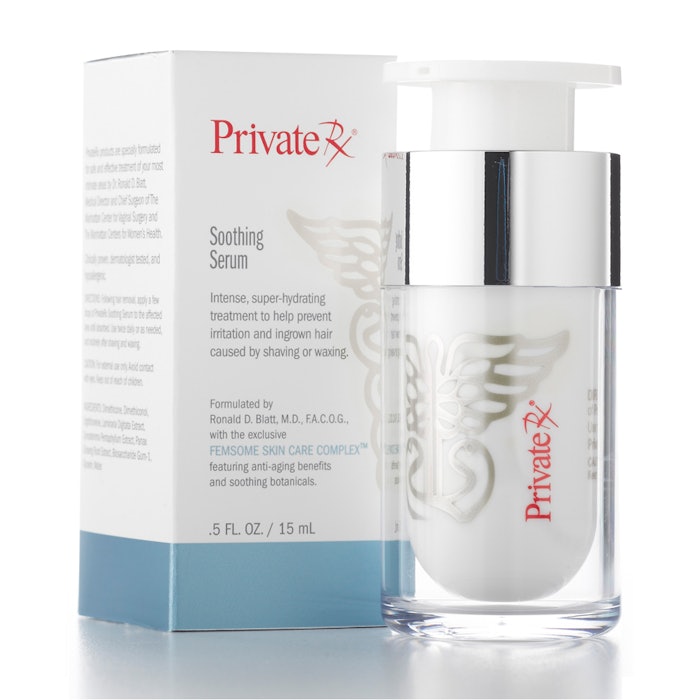 What it is: PrivateRx's Soothing Serum
Claims: As a moisturizing aftercare product, this serum help prevent irritation and ingrown hair caused by shaving or waxing. Additionally, the serum helps lock in concentrated moisture on delicate skin areas after shaving and waxing.
Ingredient highlights: Non-greasy, non-staining, no estrogen, no hormones, no parabens and fragrance free.