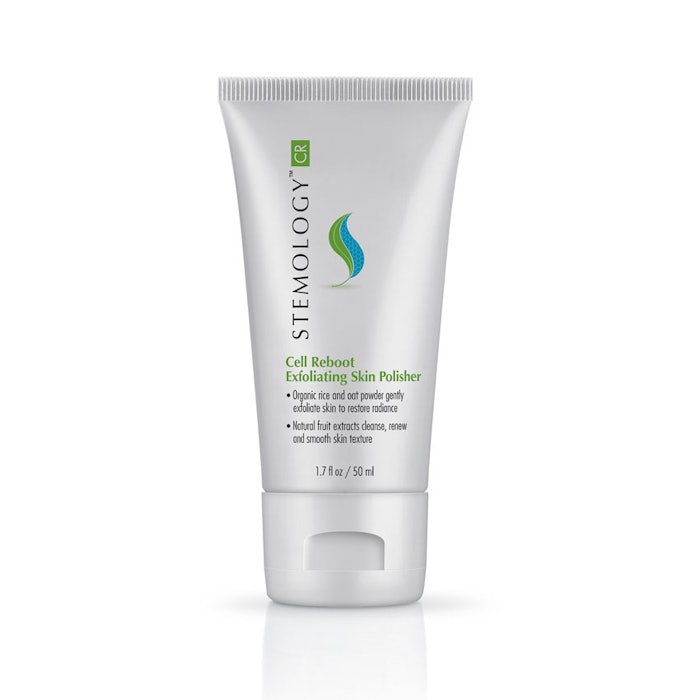 What it is: Stemology's Cell Reboot Exfoliating Skin Polisher
Claims: This exfoliator helps reboot the skin, revealing a natural, healthy glow. The product restores radiance to the skin by cleansing with natural fruit extracts, which helps improve skin texture. This polisher is formulated to provide a refreshing cleanse of oils and imbedded micro-particles in the skin, while helping refresh and energize dull skin.
Ingredients: Natural fragrance, natural fruit extracts, toxin-free, natural ingredients and organic rice and oat powder.