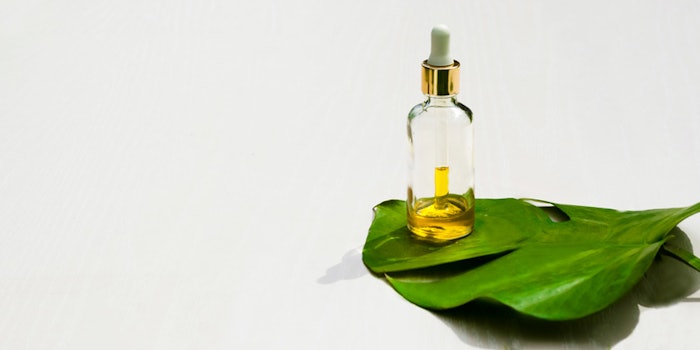 Despite a decline in makeup sales, the U.S. prestige beauty market generated $18.8 billion in sales during 2019, driven primarily by skin care.
According to The NPD Group, the makeup category experienced a 7% decline, while skin care grew by 5%, fragrance increased by 2% and hair care saw a 16% growth in sales. 
Prestige Beauty Categories By the Numbers
Makeup
The makeup category saw sales reach $7.6 billion. According to NPD, in conjunction with CivicSCience, nearly 25% of U.S. women are using much/somewhat less makeup today. 
Larissa Jensen, vice president and beauty industry advisor, The NPD Group, stated, "'

Natural' is a big buzz word in many industries, especially beauty—in terms of product ingredients as well as consumers looking to achieve a more natural look. How makeup responds to this movement will be key to its revival. Historically, NPD data has detected a shift between makeup and skin care every four to five years. Based on this, and the slowdown in makeup that began to take hold in 2017, I anticipate we'll see makeup rebound in the next one to two years."
Skin Care
The skin care category continued to experience growth that narrowed the gap between it and the makeup category. In 2019, skin care sales reached $5.9 billion with natural products as the top growth contributor. Natural skin care brands 

represented 30% of total skin care and sales grew by 14% over 2018.

Top performers in skin care included cleansers, moisturizers, acne treatments, brighteners, exfoliators and lip treatments. 
Fragrance
Fragrance sales totaled $4.5 billion with perfumes growing by 49% and eau de parfums growing by 9%.
Artisanal fragrances grew at the fastest rate, but designer brands captured the largest share of category sales. 
Jensen concluded, "My one word to characterize the beauty industry in 2019 was 'disruption;' my word for 2020 is 'connection'—not in terms of technology and devices, but the human connection we have to each other, to brands and to the environment. As topics such as transparency and sustainability become more mainstream, consumers are putting the social and environmental impacts of their purchase decisions front and center, and brands will need to act accordingly."