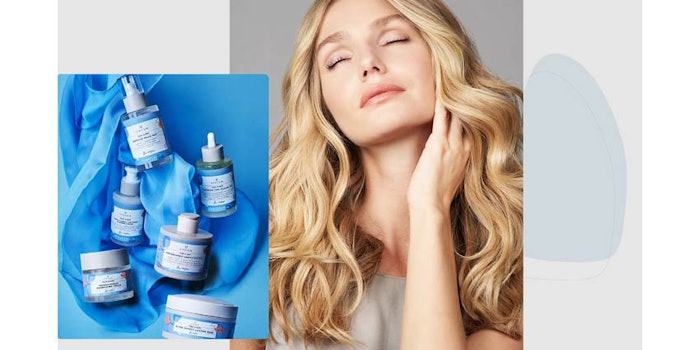 Sinesia from AGF88 Holding SRL, is an Italian beauty care brand featuring biotic hair care, facial care and scalp care. Its brand mission, "Mind the Time," highlights its multifunctionality.
Related: Caliray Debuts with Mascara and Eye Definer
Sinesia uses ingredients that are vegan, free of animal origin and not tested on animals. The packaging uses 40-100% recycled plastic and offers refillable bottles.
The brand is launching with a variety of established lines, including Biotic Formulas, Take a Nap, Beauty Cuddles, Super Drops and Waterless Beauty.
Biotic Formulas is a line of hair and scalp products intended to preserve the microbiome on the skin. It includes a range of pre- and post-biotic treatments for dry and sensitive skin. Its prebiotic treatments include Day Cream, Scalp Treatment, Veggy Yogurt and Cleanser Mousse. It also includes a post-biotic Rebalance Mask and Rebalance Shampoo.
Take a Nap is inspired by chrono-cosmetics. It includes an Aromatic Relax Mist, Gentle Shampoo, Nourishing Cream, Chrono-Serum, Chrono Mask and Massage Oil.
Waterless Beauty focuses on sustainability and features a Deep Scalp Cleanser Concentrate and Moisturizer Concentrate. It uses a dry powder formulation to reduce the volume in transport, reducing emissions.
Beauty Cuddles is a line designed for home and salon use. It includes the Creamy Chocolate Mask, Detox Algae Mud, Detox Carbon Peeling and Eye Depuff Hydro Patch.
Learn more about Sinesia at sinesia.com/en.