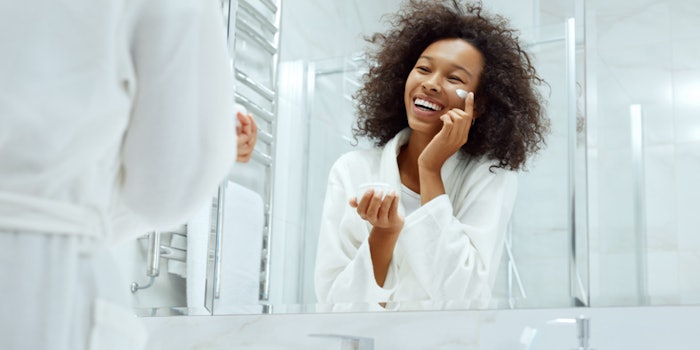 The most recent consumer trends from Spate include skin care and hair care in the forms of encapsulated retinol and scalp masks, respectively.
Related: Top 5 Beauty Industry Trends of 2020
Encapsulated retinol
Encapsulated retinol, compared to typical retinol, penetrates deeper into the skin and does so over an extended period. This means similar results to non-encapsulated retinol without the attendant redness and irritation.
On average, there are 1.0K searches for encapsulated retinol in the United States every month, with interest increasing 119.5% since 2020.
CeraVe is the top brand associated with encapsulated retinol, but most searches are still mostly driven by non-branded searches.
Consumers are searching for variations of retinol for sensitive skin more than 4.5K times a month (on average) in the United States, showing demand for less irritating retinol solutions.
Scalp mask
On average, there are 4.2K searches for scalp masks in the United States every month; interest has grown 41.8% since last year. Head & Shoulders is the top brand searched with scalp masks.
Most searches for scalp masks focus on dry and itchy scalps, but there is also interest in detoxifying, exfoliating and thickening hair with these masks.
Spate recommends leveraging the top scalp-related concerns like "dry" and "flaky" to determine which products to develop.
It also suggests using natural ingredients, such as coconut oil and castor seed oil, which are popular within hair care.