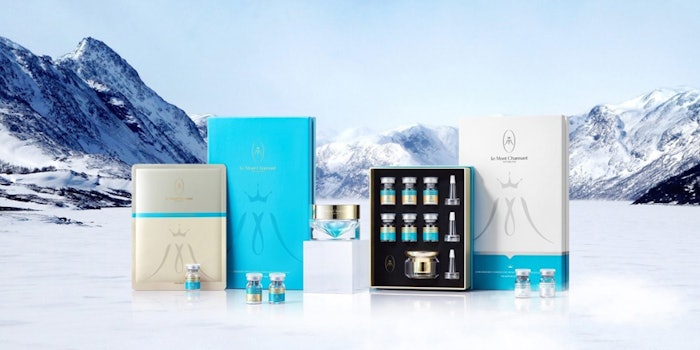 Mirador (Guangzhou) Health Techn
Mirador, the Chinese subsidiary of the Mirador Group, has announced it will unveil its anti-aging skin care brand, Le Mont Charmant, at the 2021 China Beauty Expo (CBE).

Related: Sky Organics Launches Organic Skin Care Collection
Le Mont Charmant's products include:
Ultra Regenetic Stereoscopic Repair Lyophilized Powder Essence: said to target wrinkles and improves skin elasticity

Ultra Regenetic Repair Kit: includes a reparative powder essence and a purifying facial cream said to to fight signs of aging and prevent collagen degeneration.
Le Mont Charmant was created by the Mirador Health Centre in Switzerland, an anti-aging clinic of the Mirador Group.