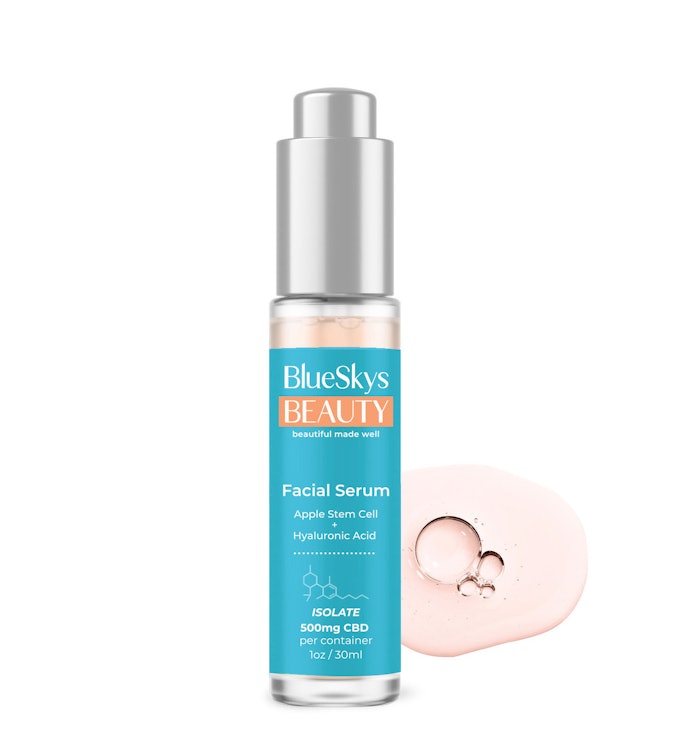 BlueSkys Beauty, a luxury clean, science-based and plant-powered wellness line that is a brand extension of BlueSkys Life, has launched into the United States.
Previously: Shiseido Launches Inryu Brand
The brand, founded by Canadian entrepreneur Kristina Shea, utilizes science-based innovations such as apple stem cell technology—which extracts stems cells from an almost extinct and rare apple in Switzerland. 
The technology and other natural powerhouses such as hyaluronic acid, shea butter, coconut oil, tea tree oil, squalane are combined with high-quality traceable hemp CBD.
The BlueSkys Beauty skin care collection features a Facial Serum, Facial Oil Elixir, and a Deep Tissue Moisturizer (Queen of Creams).